tgm corporate and webdesign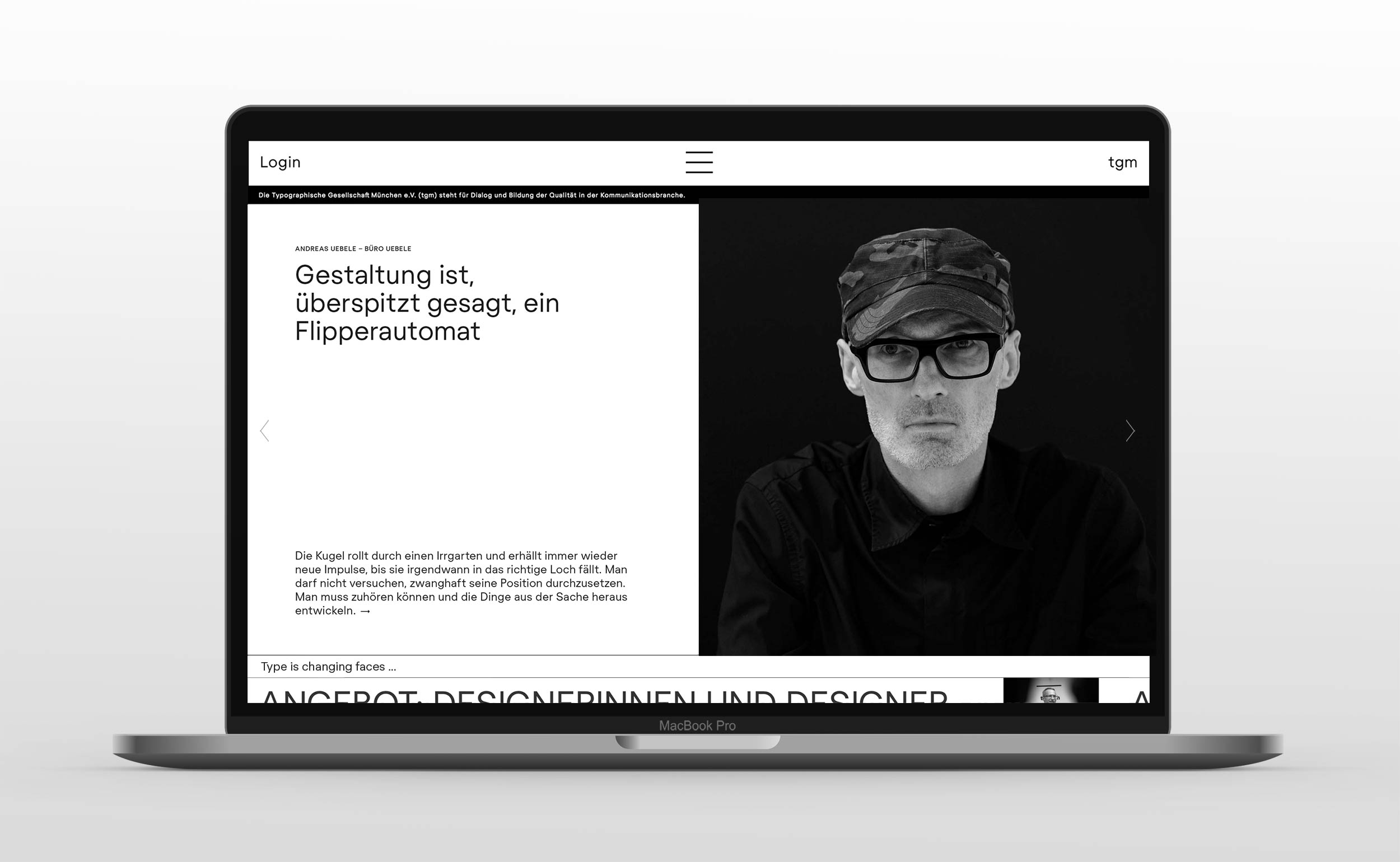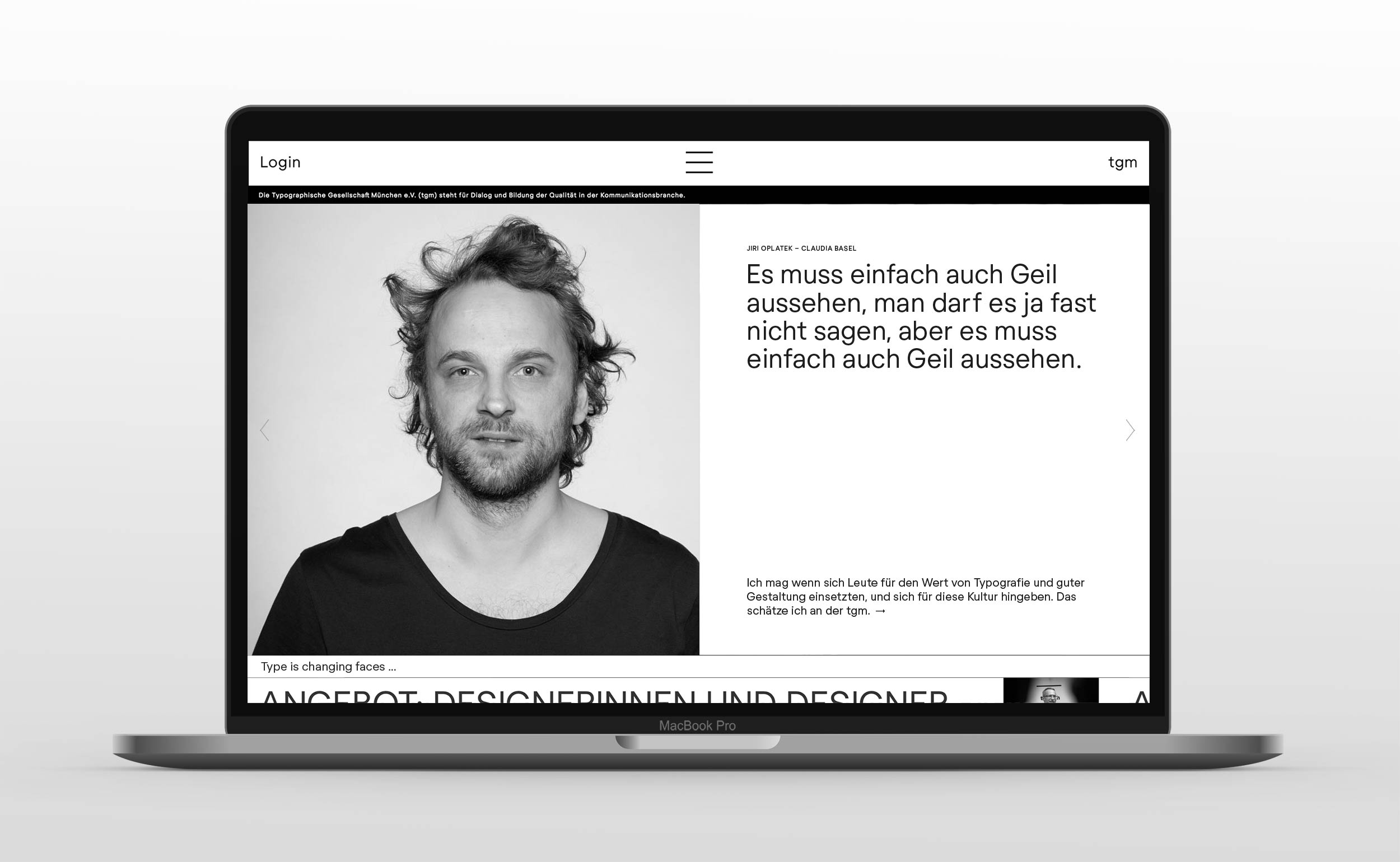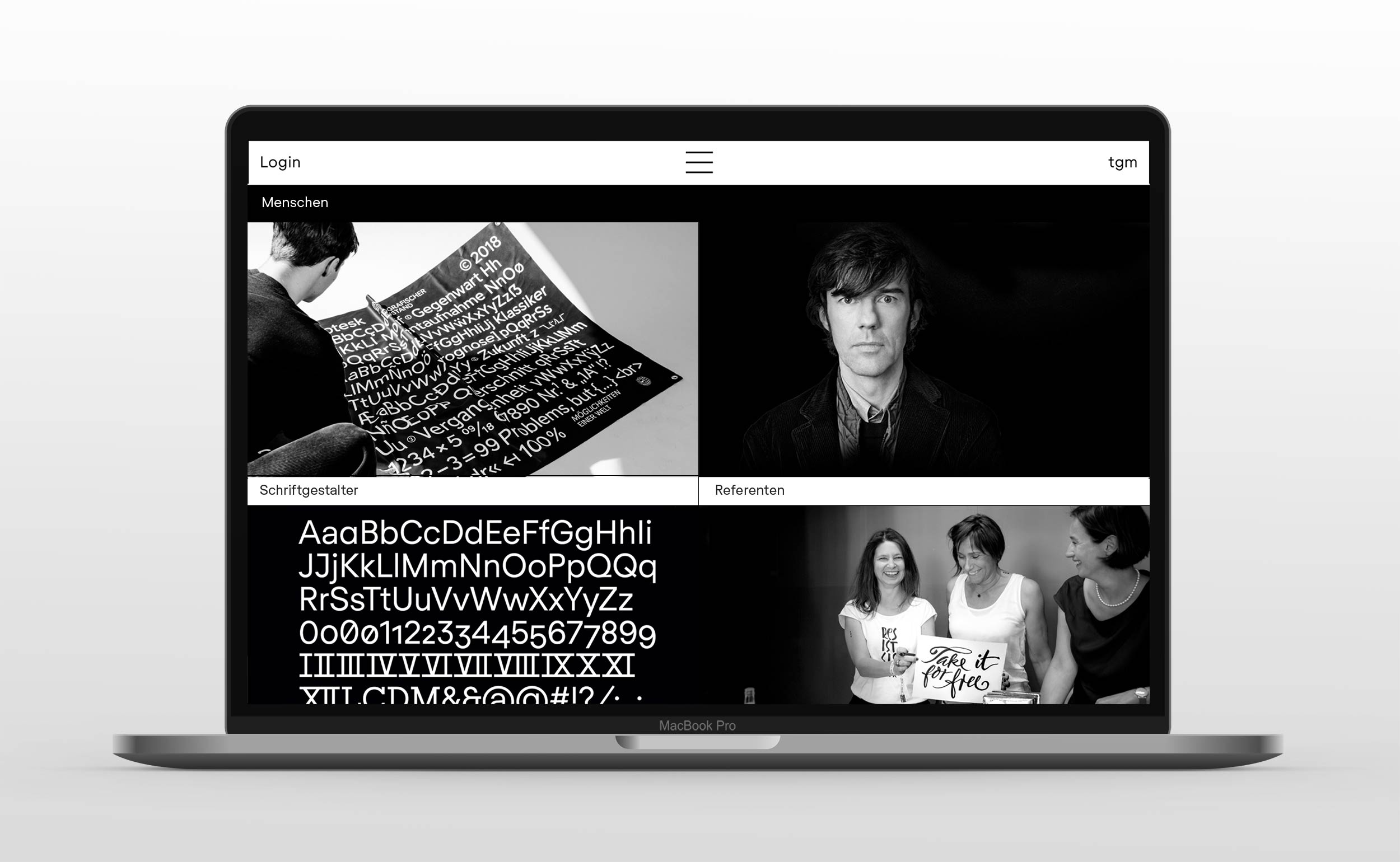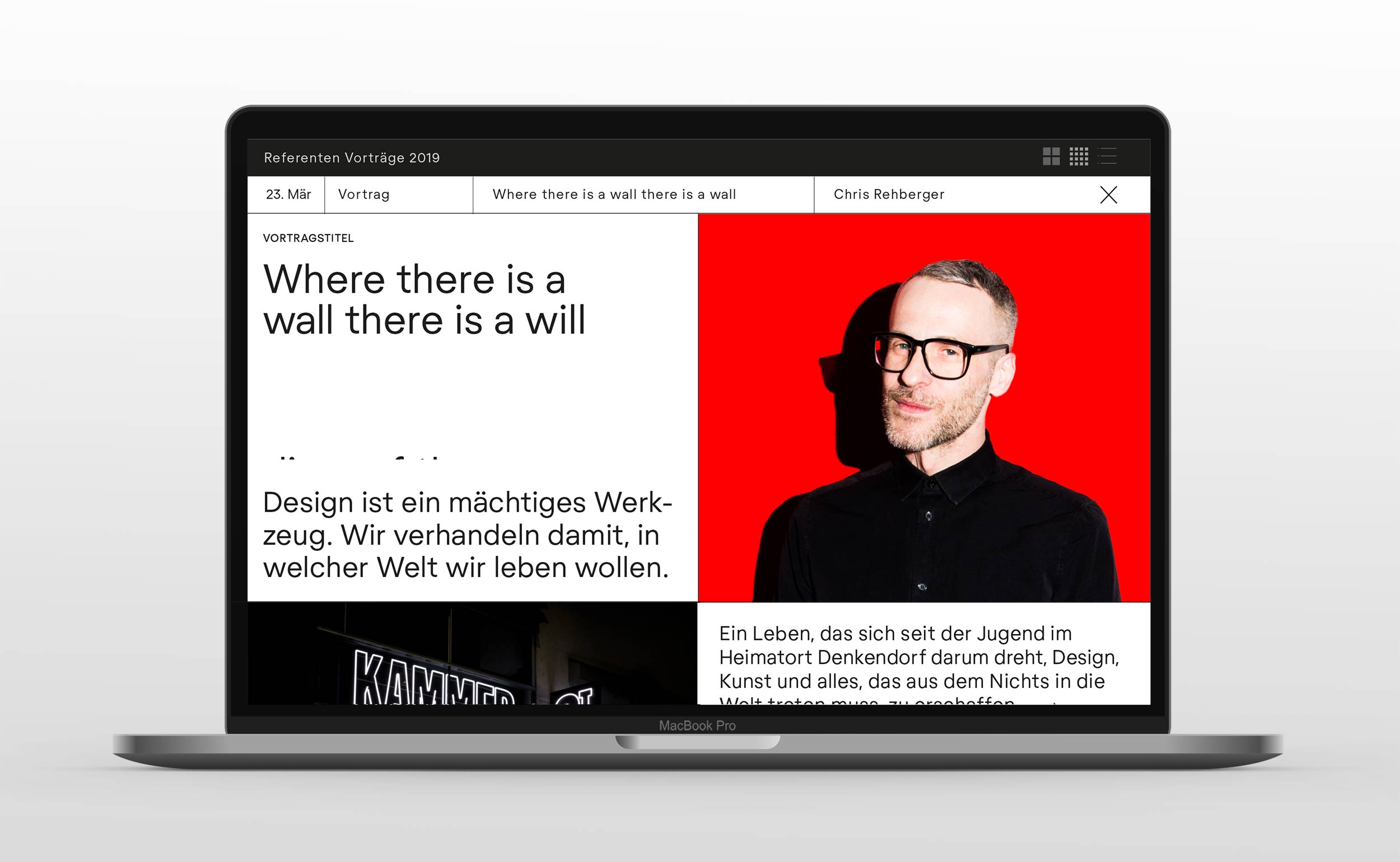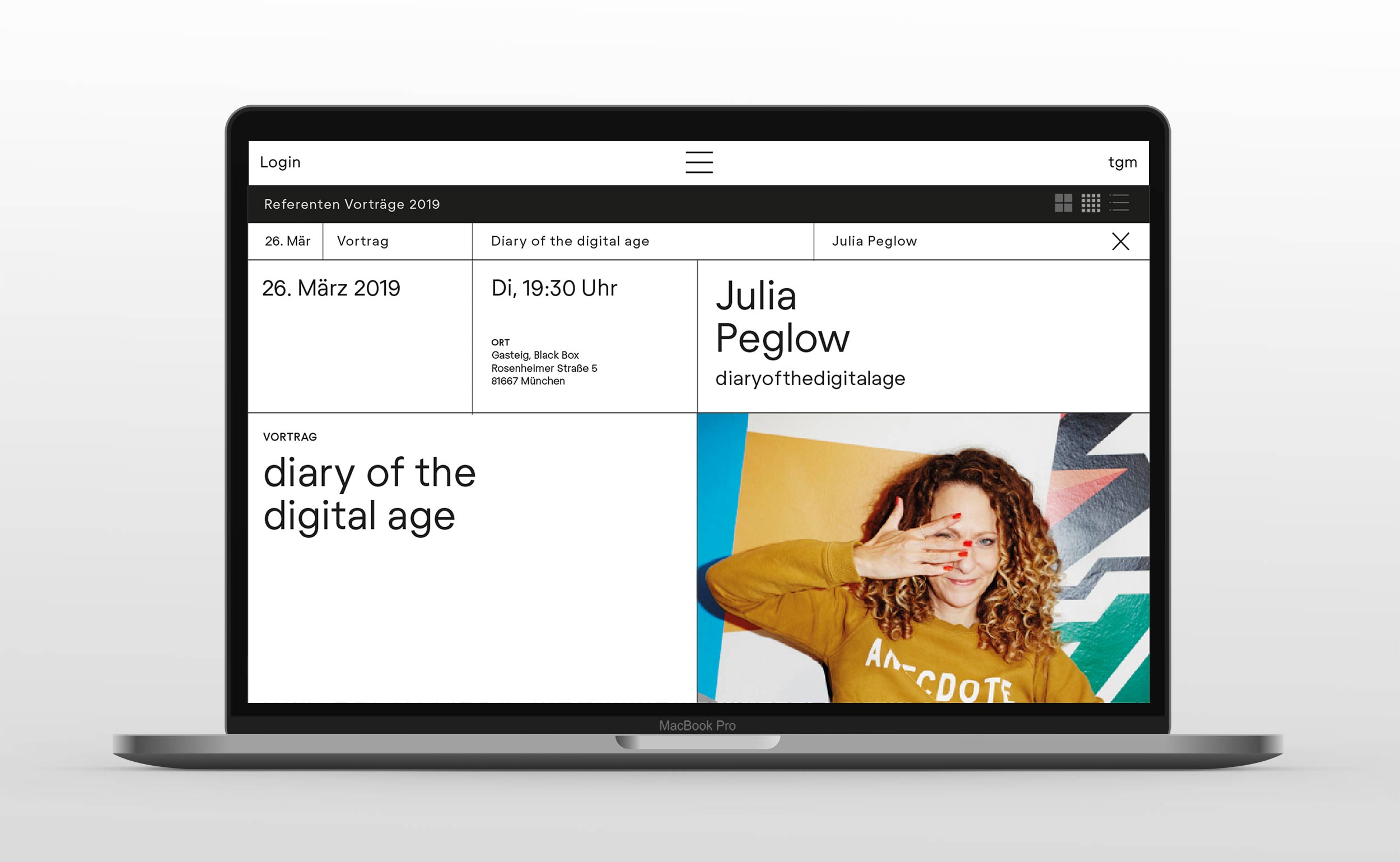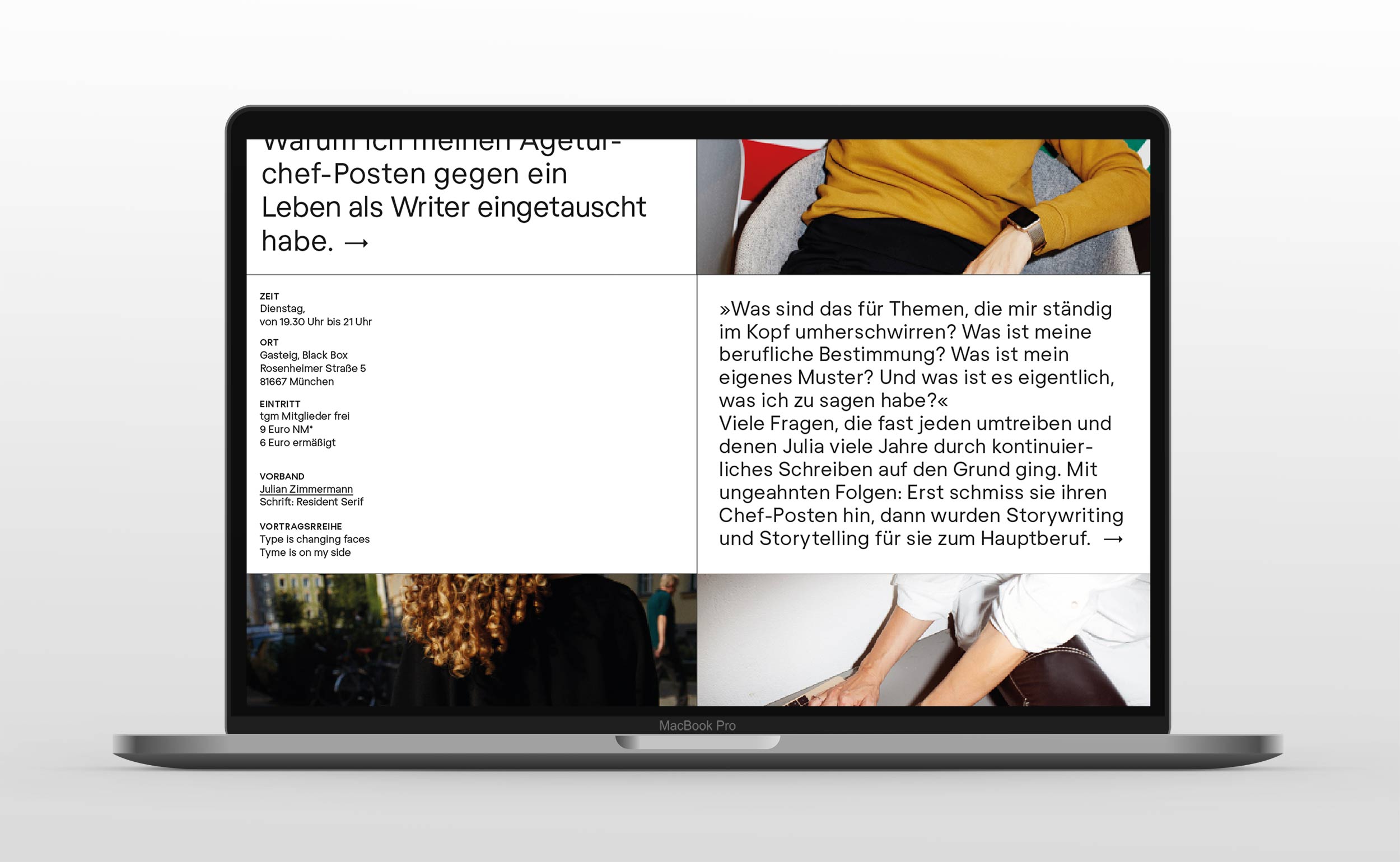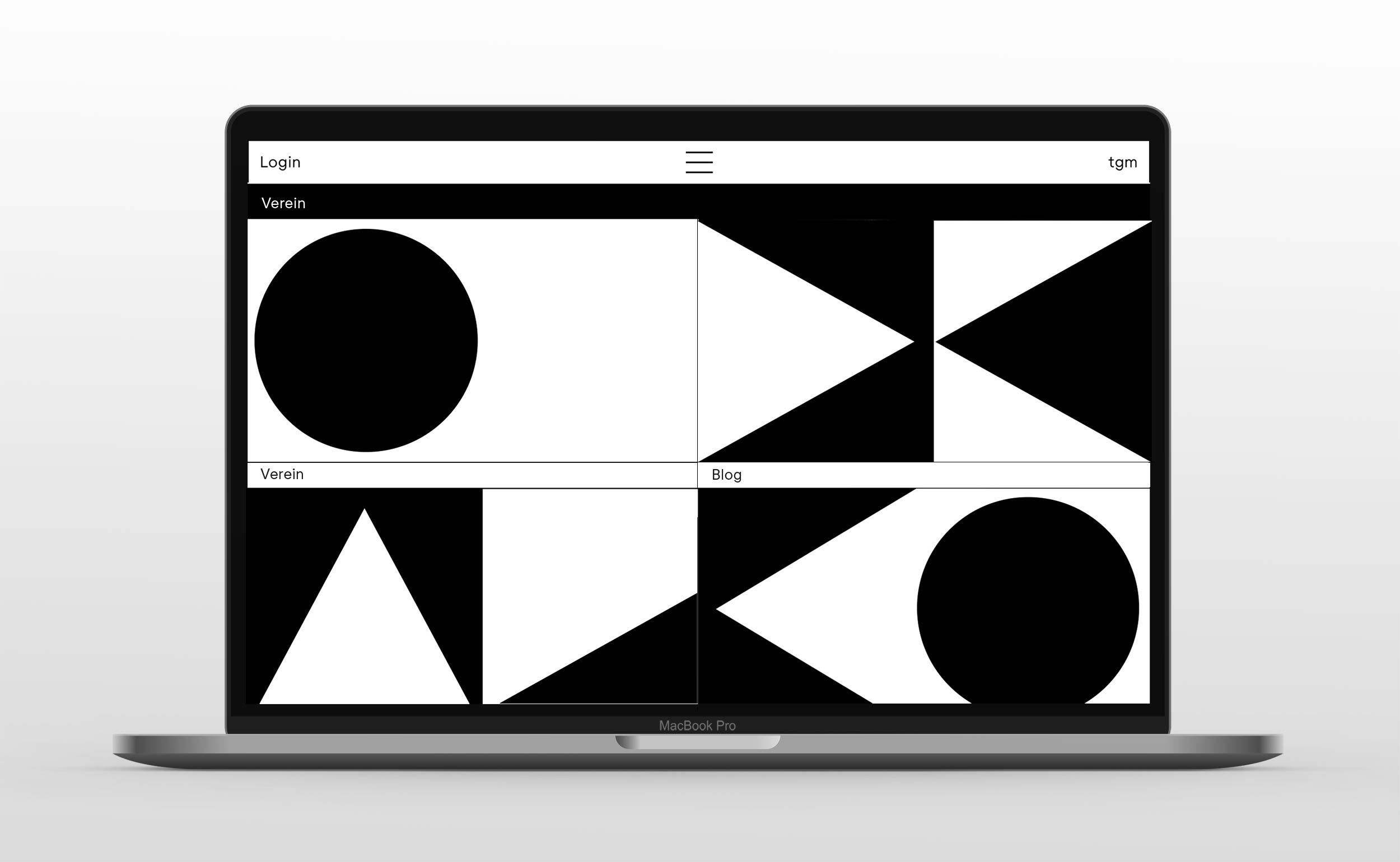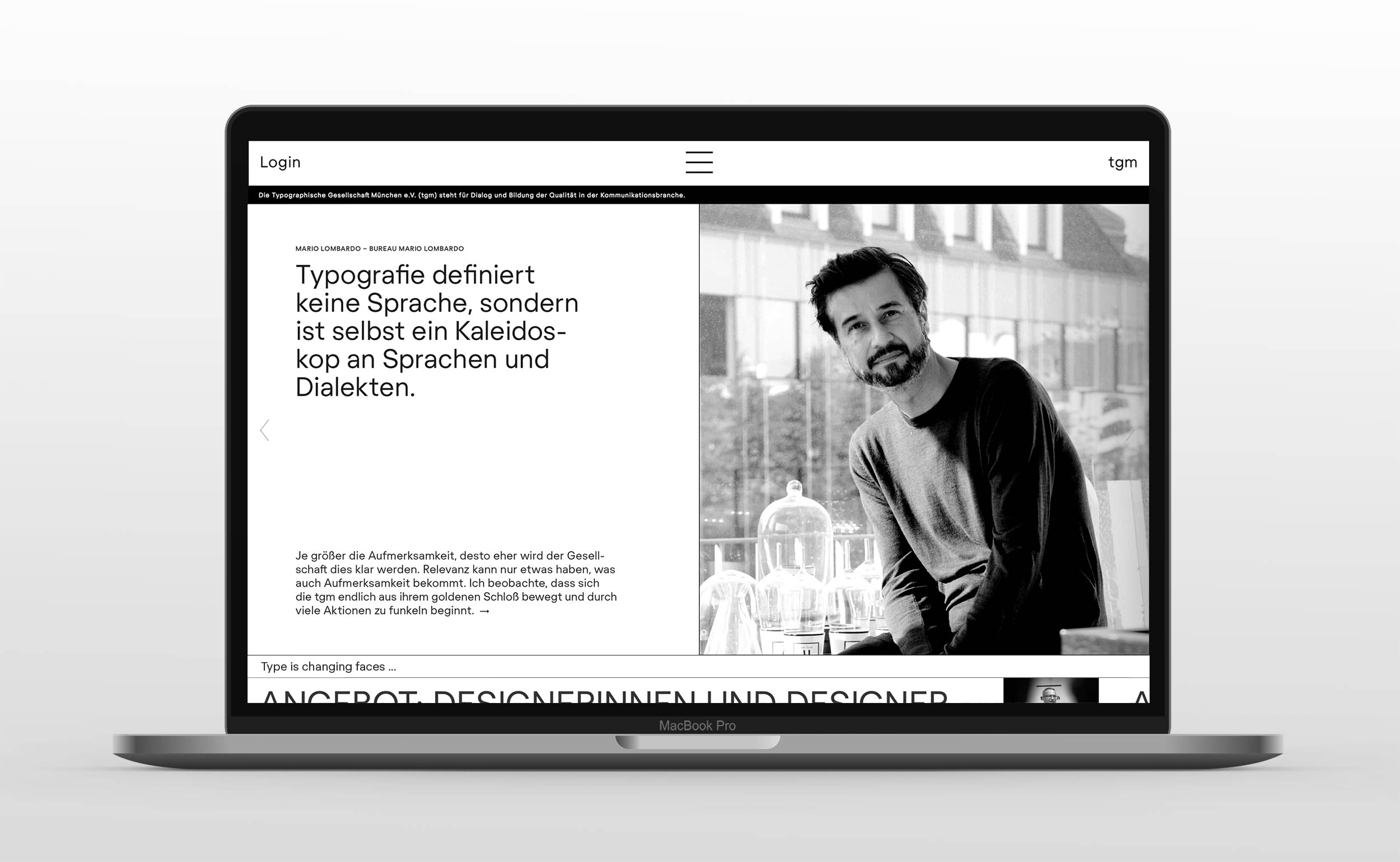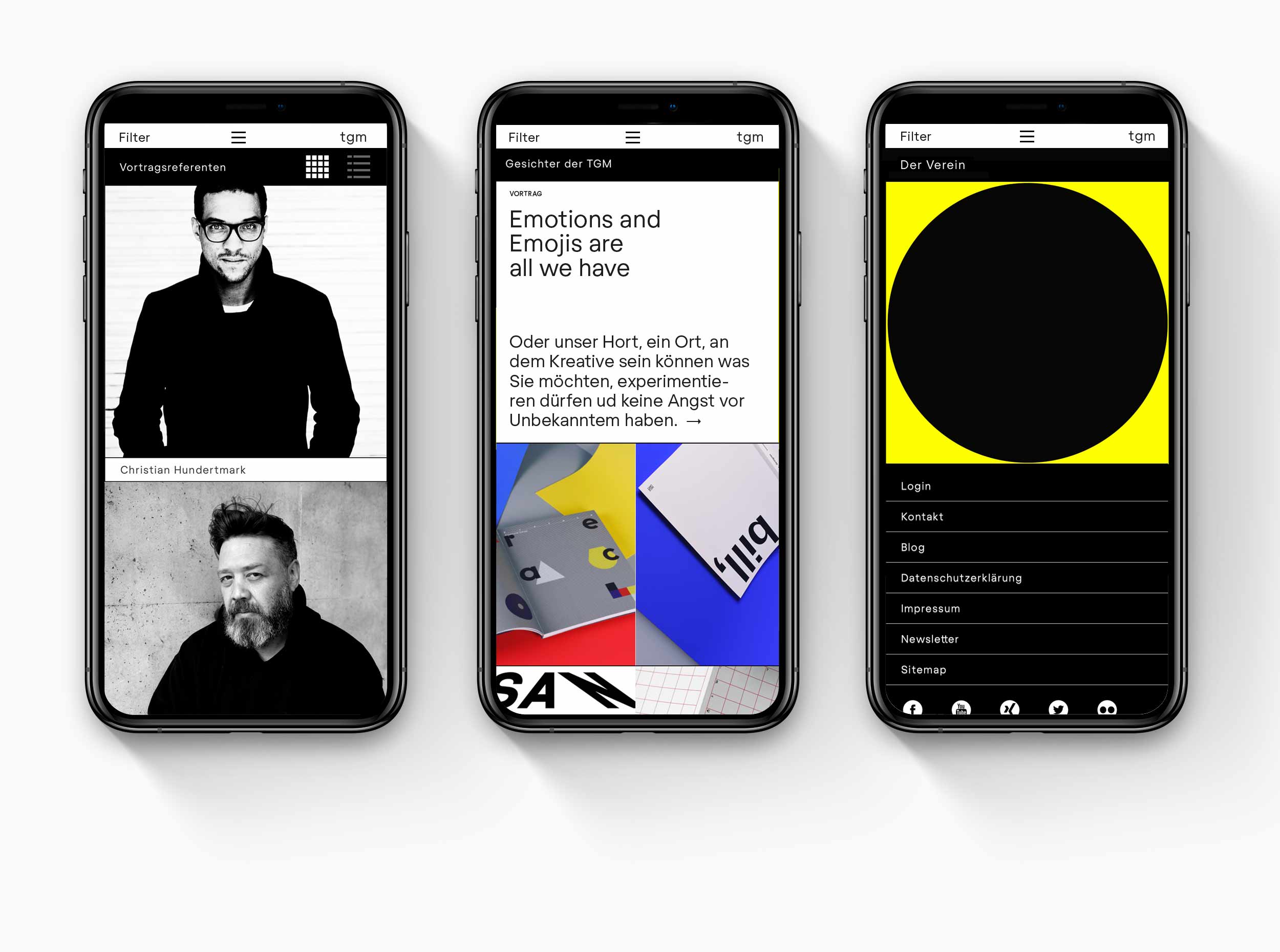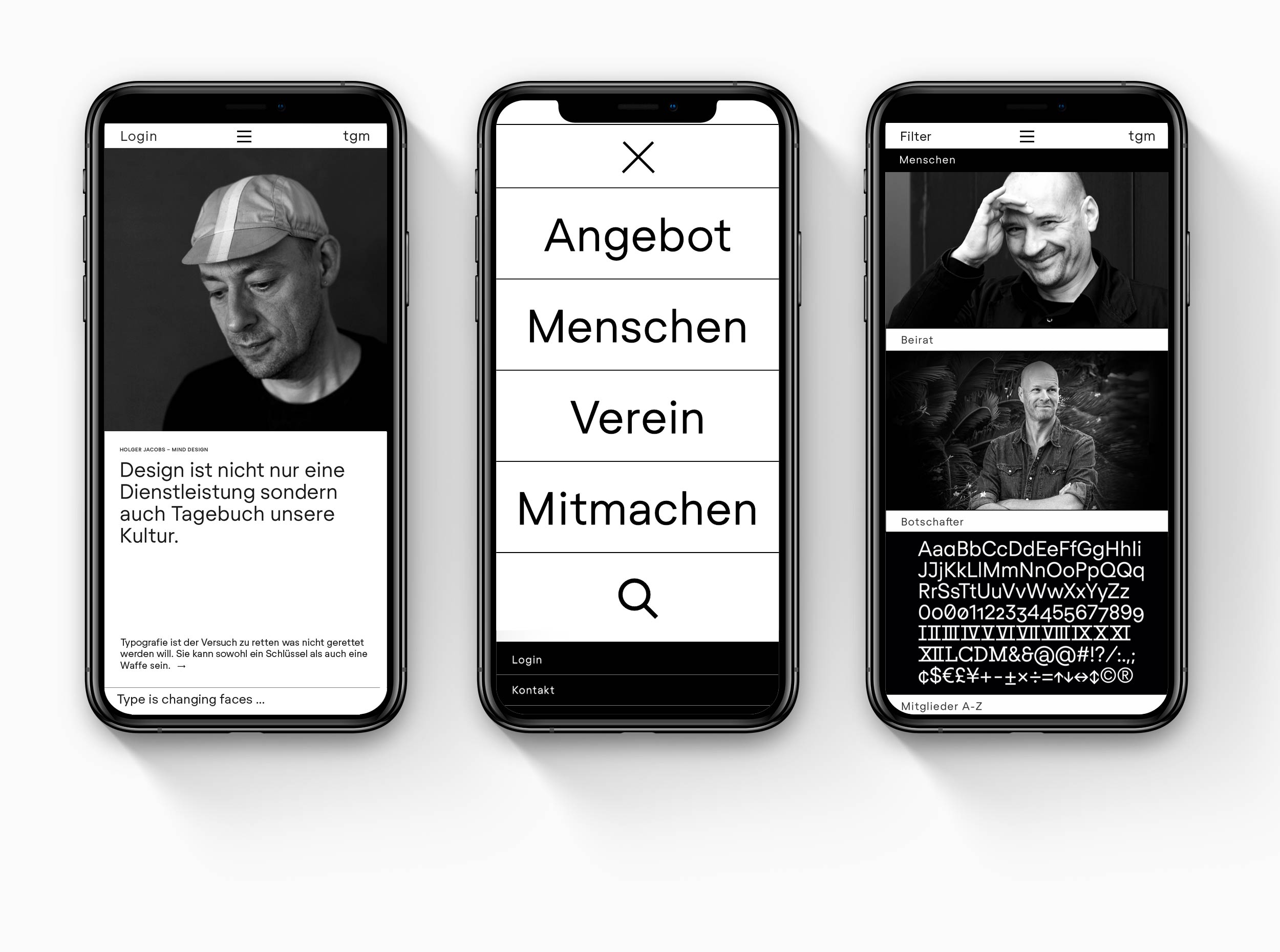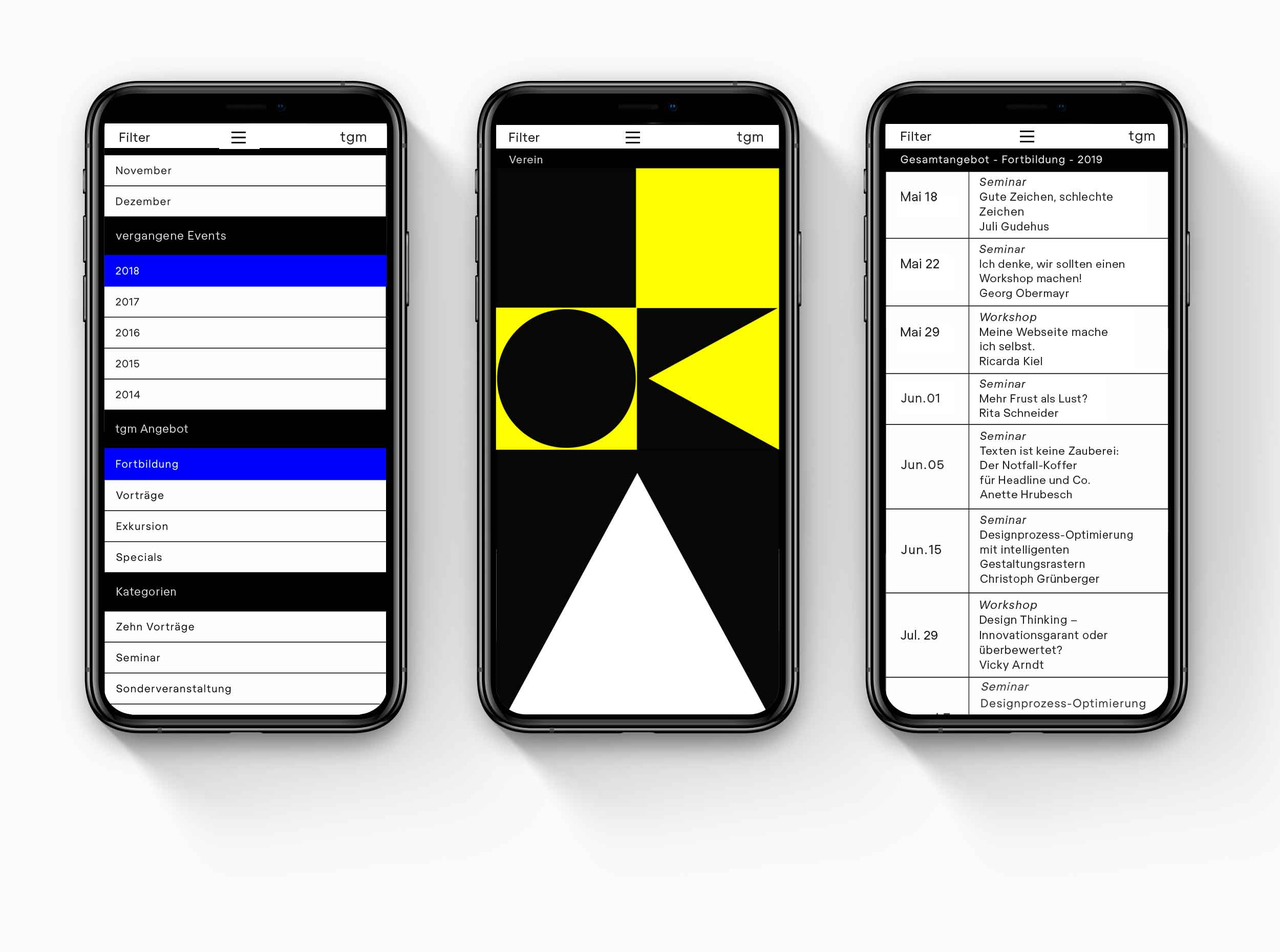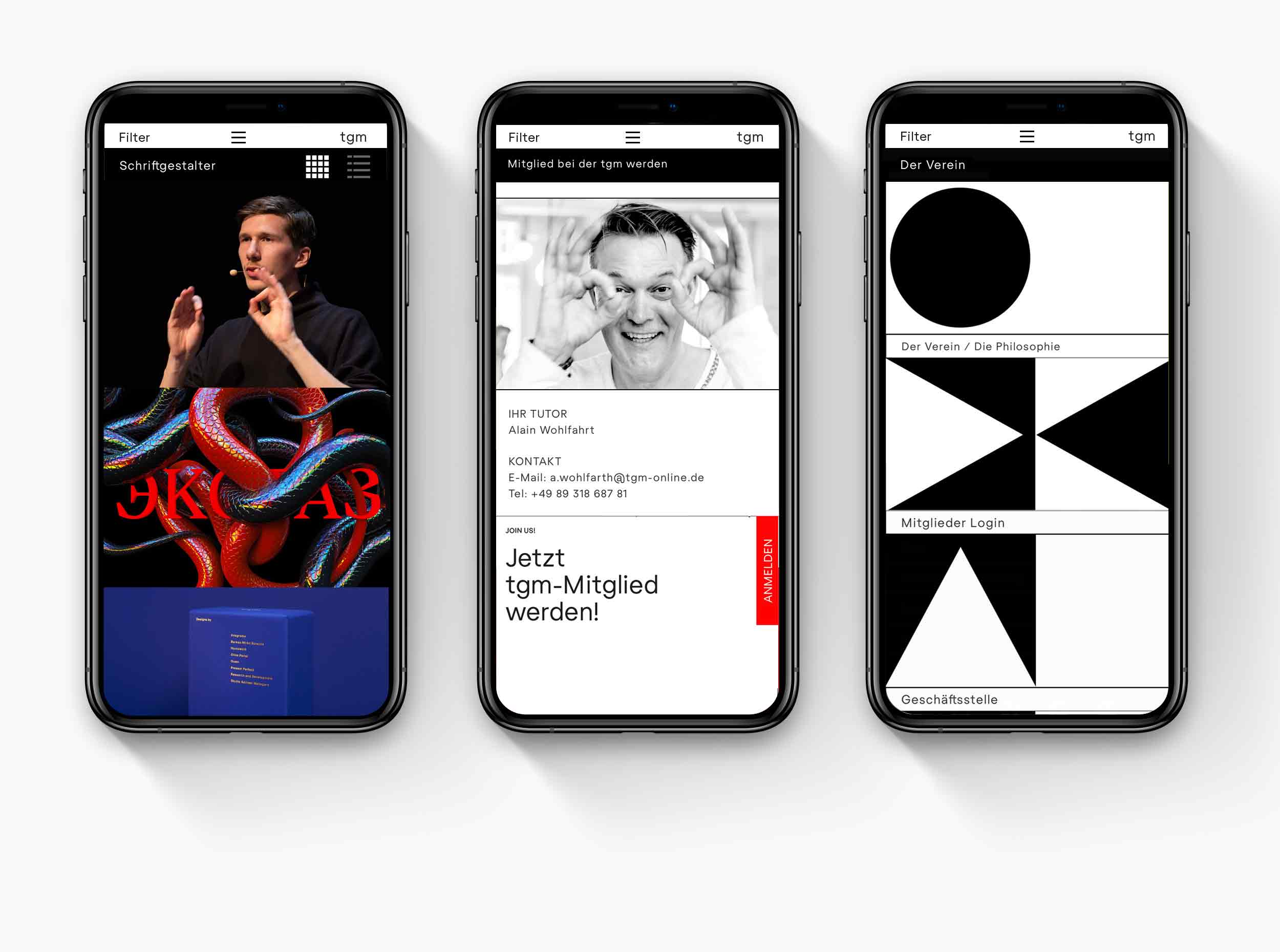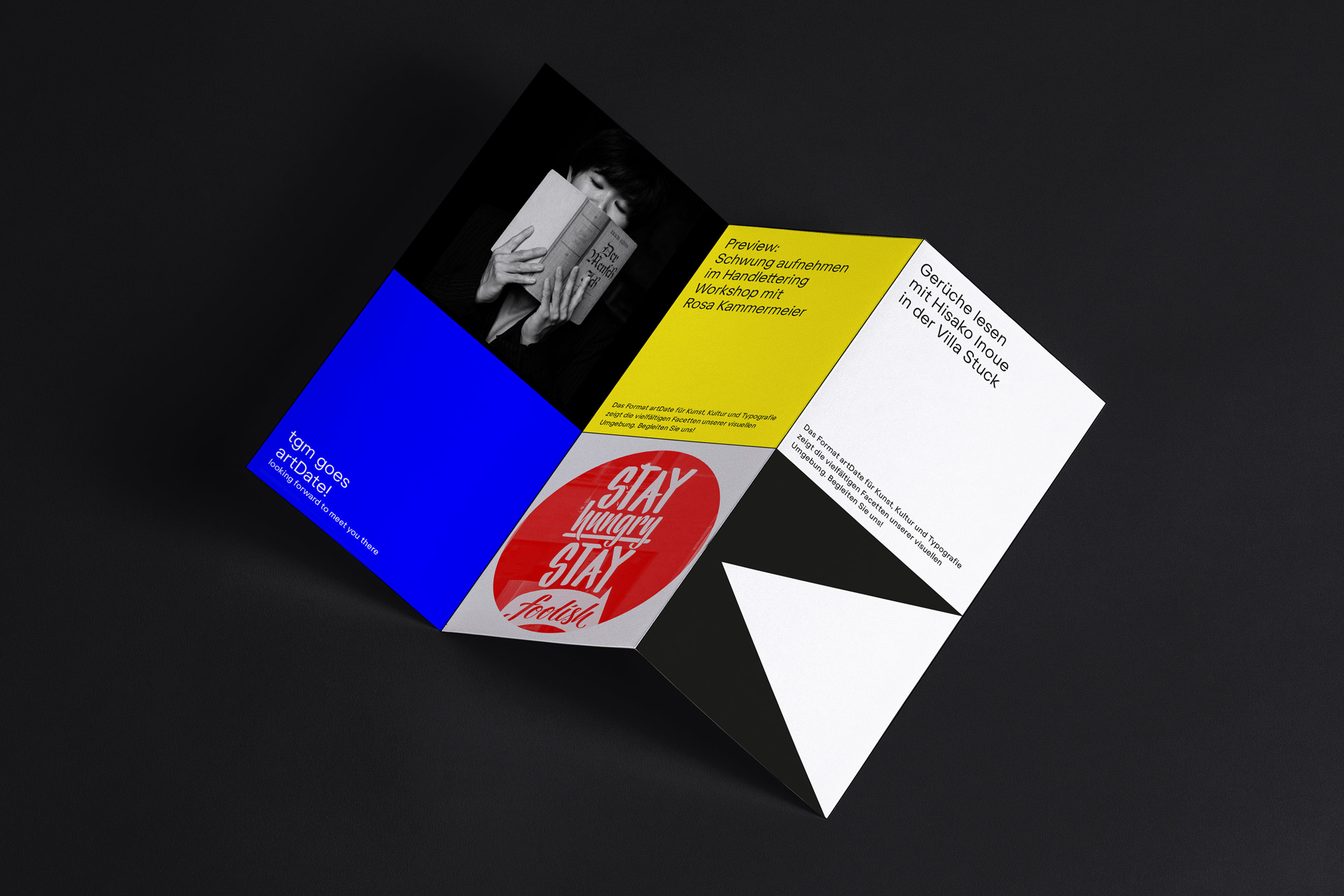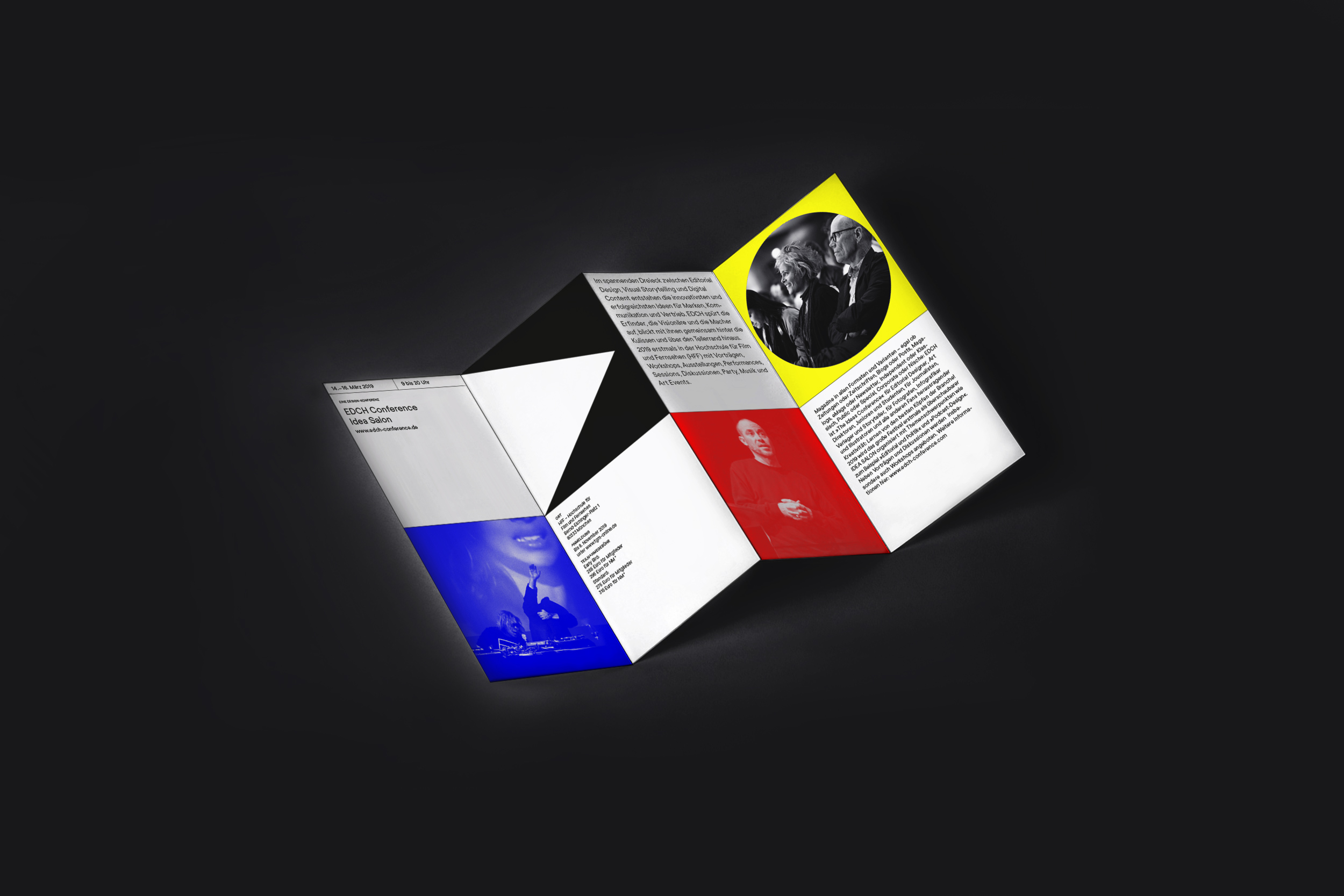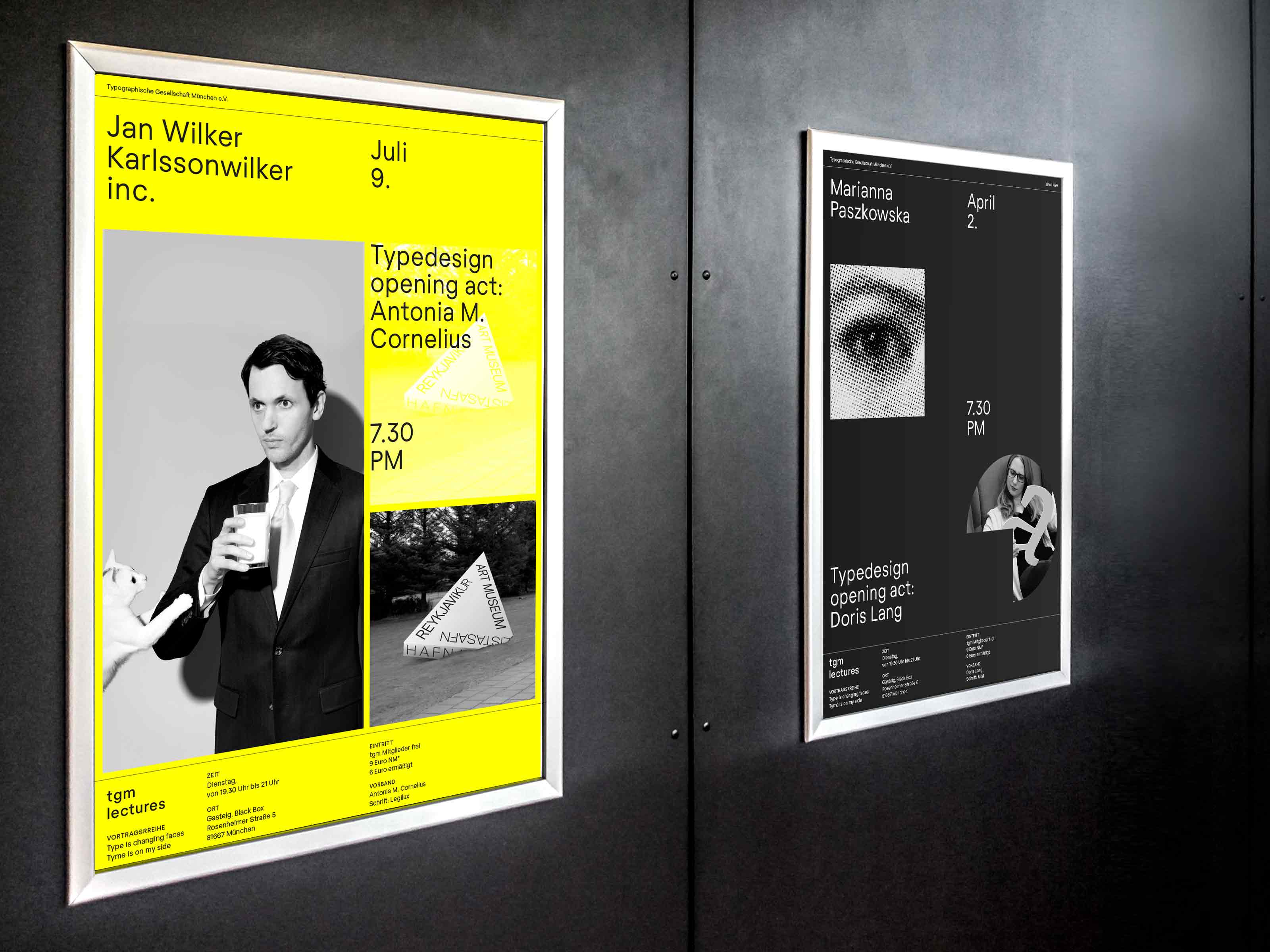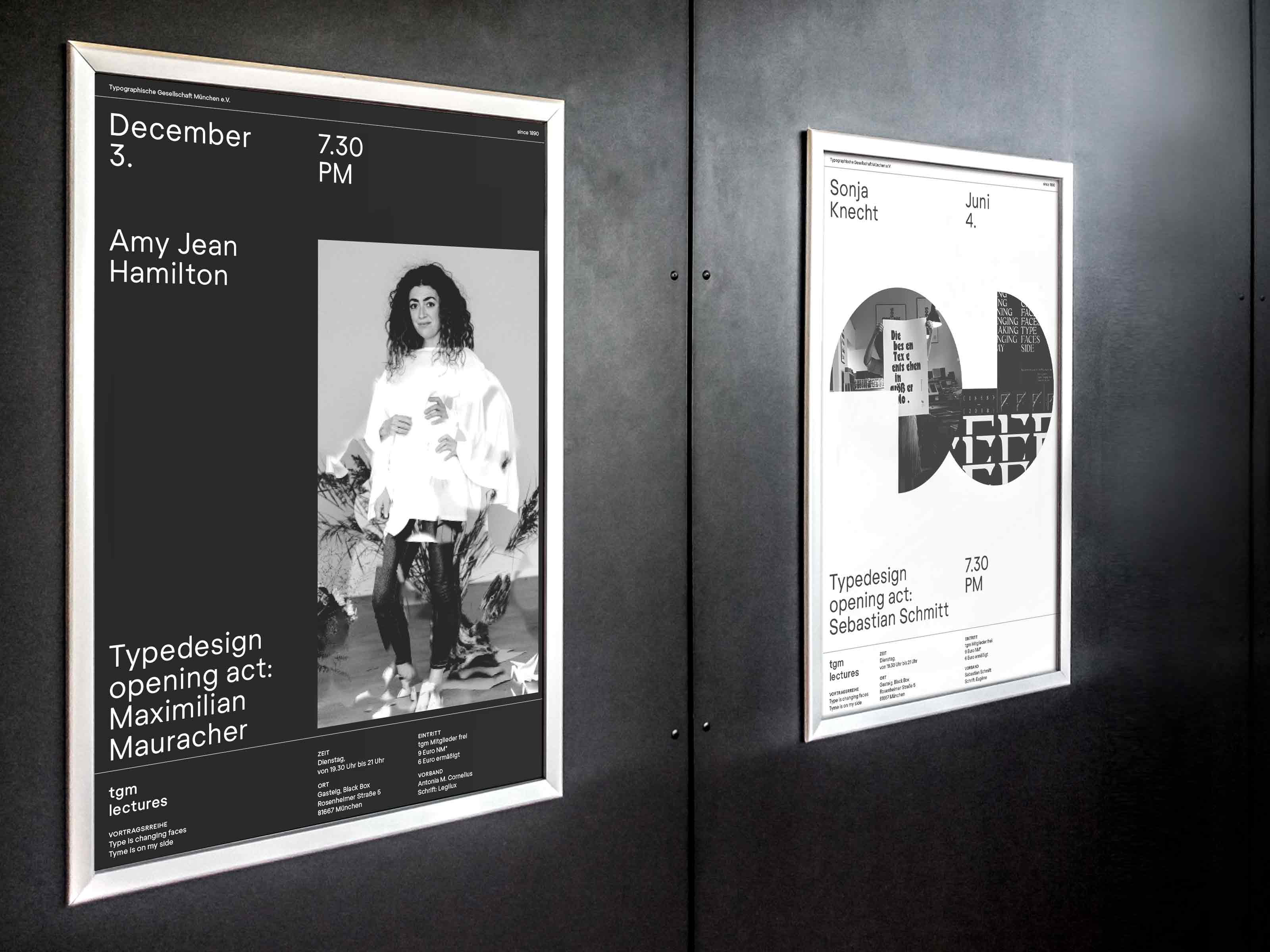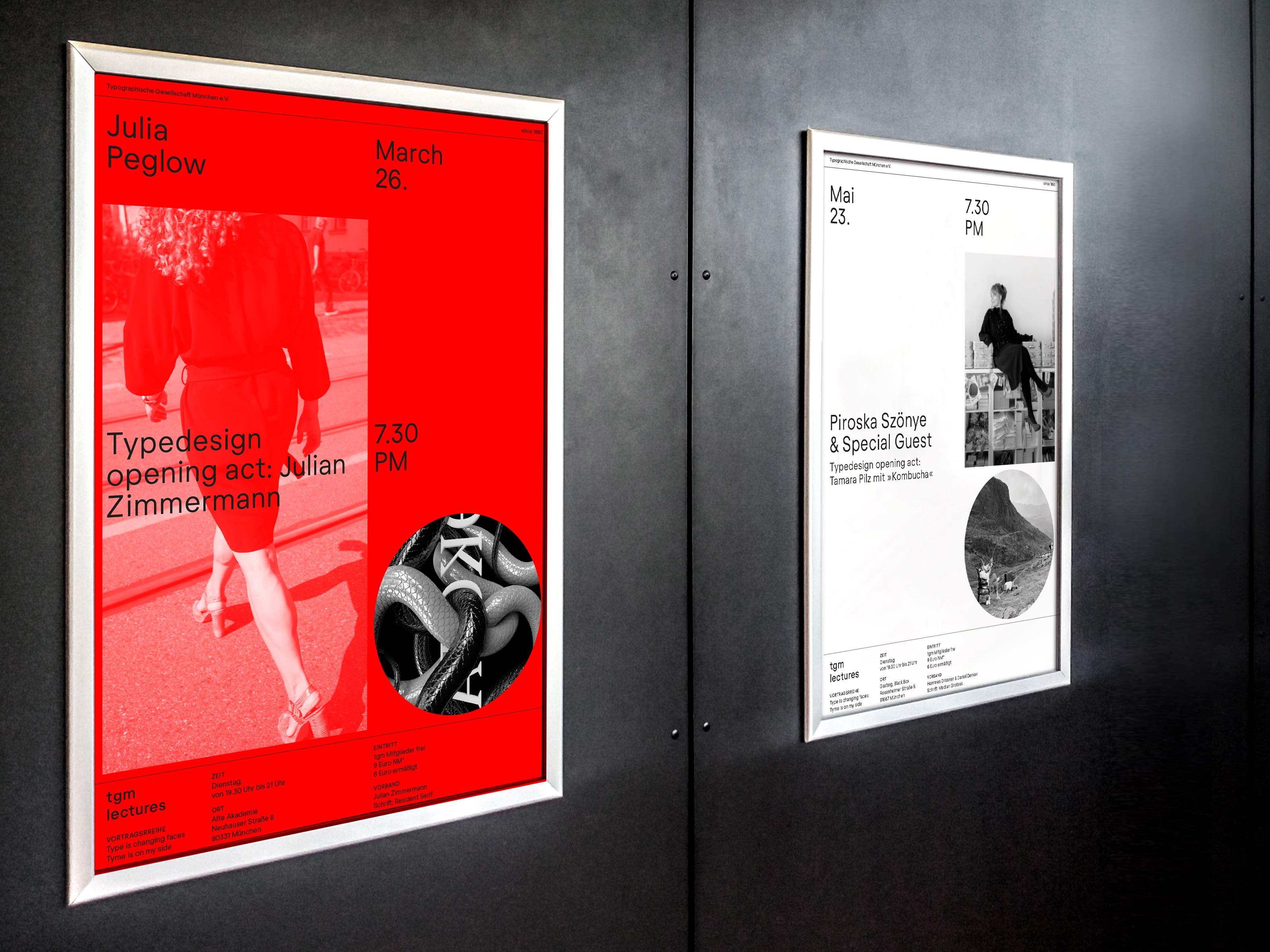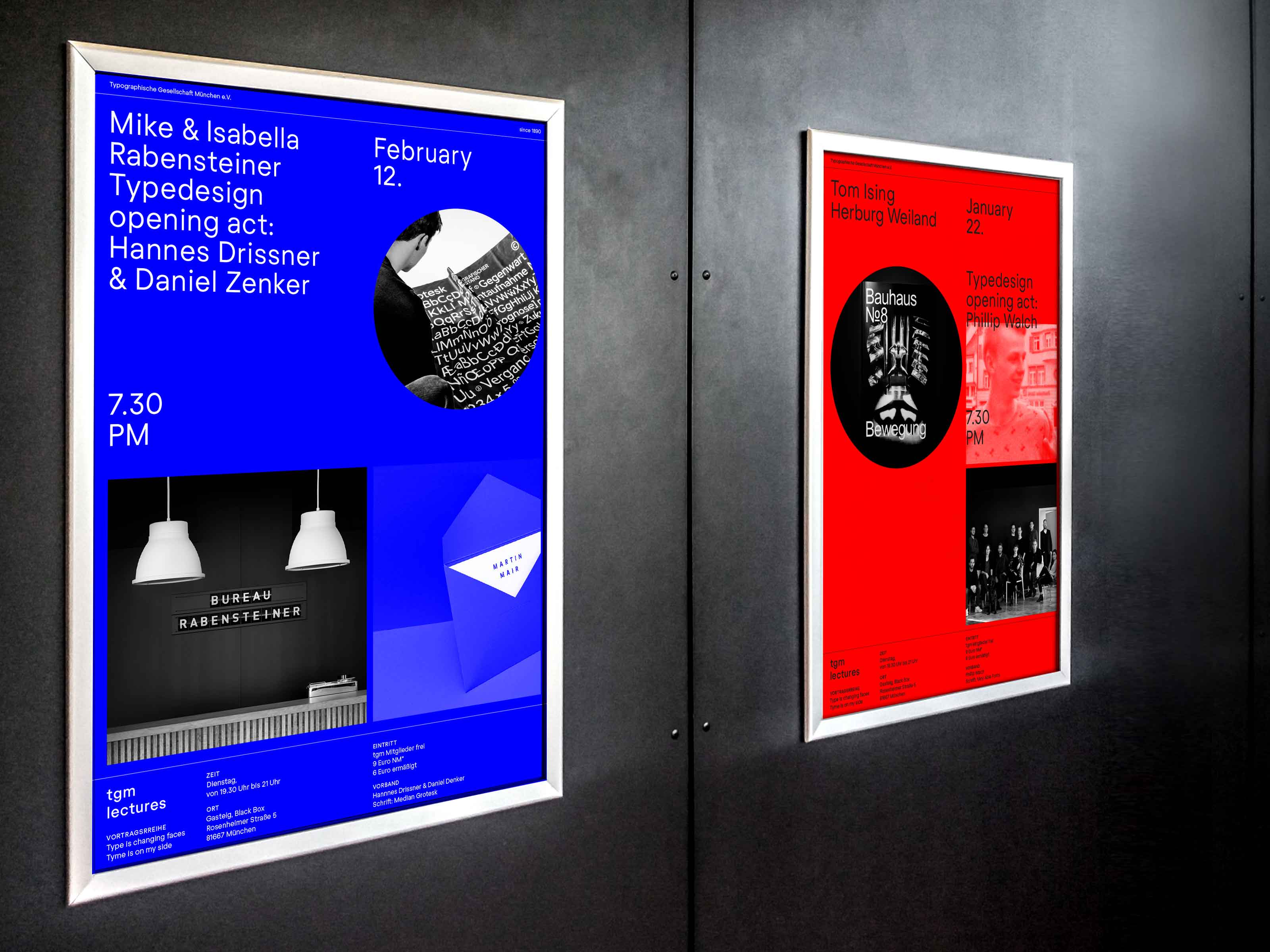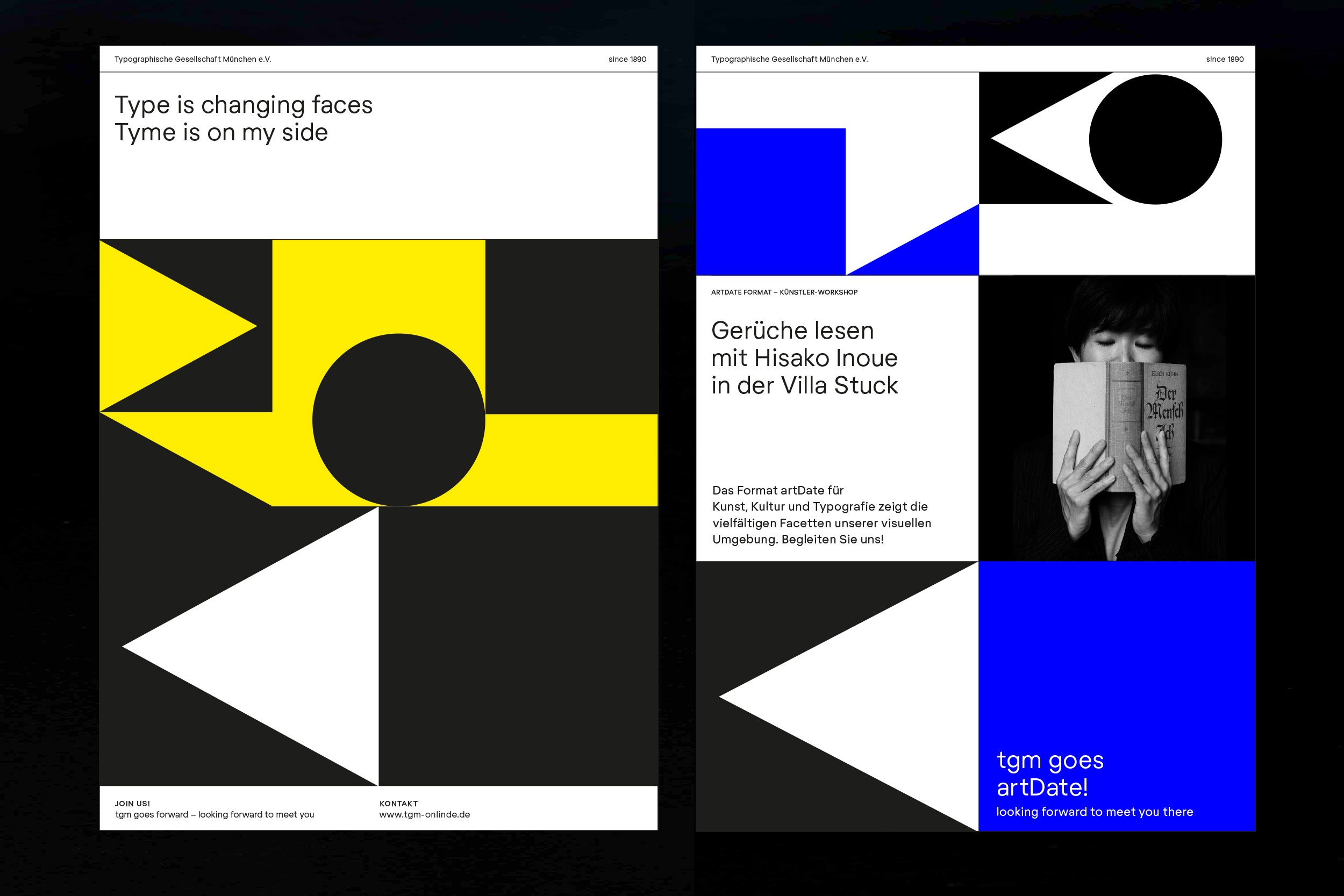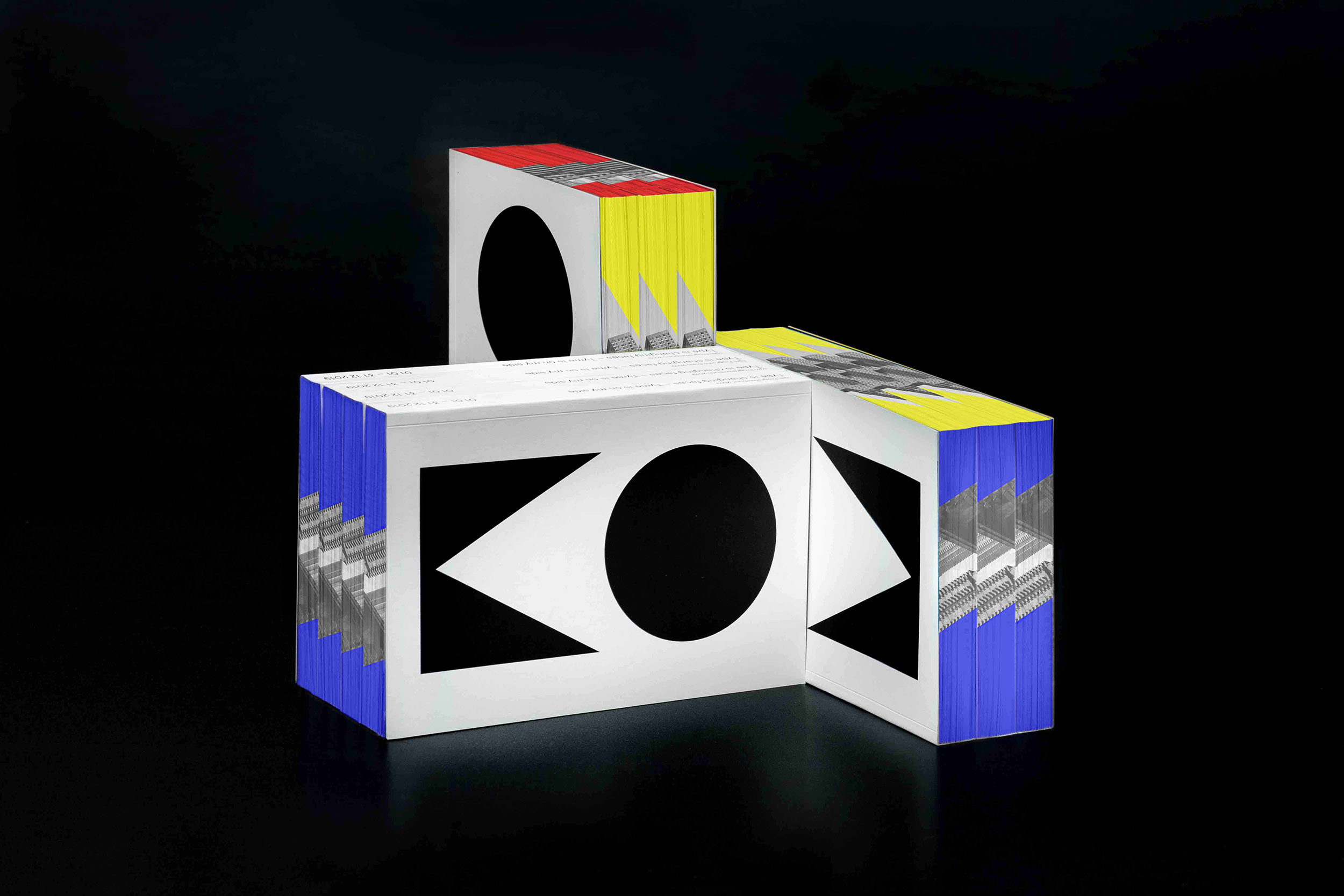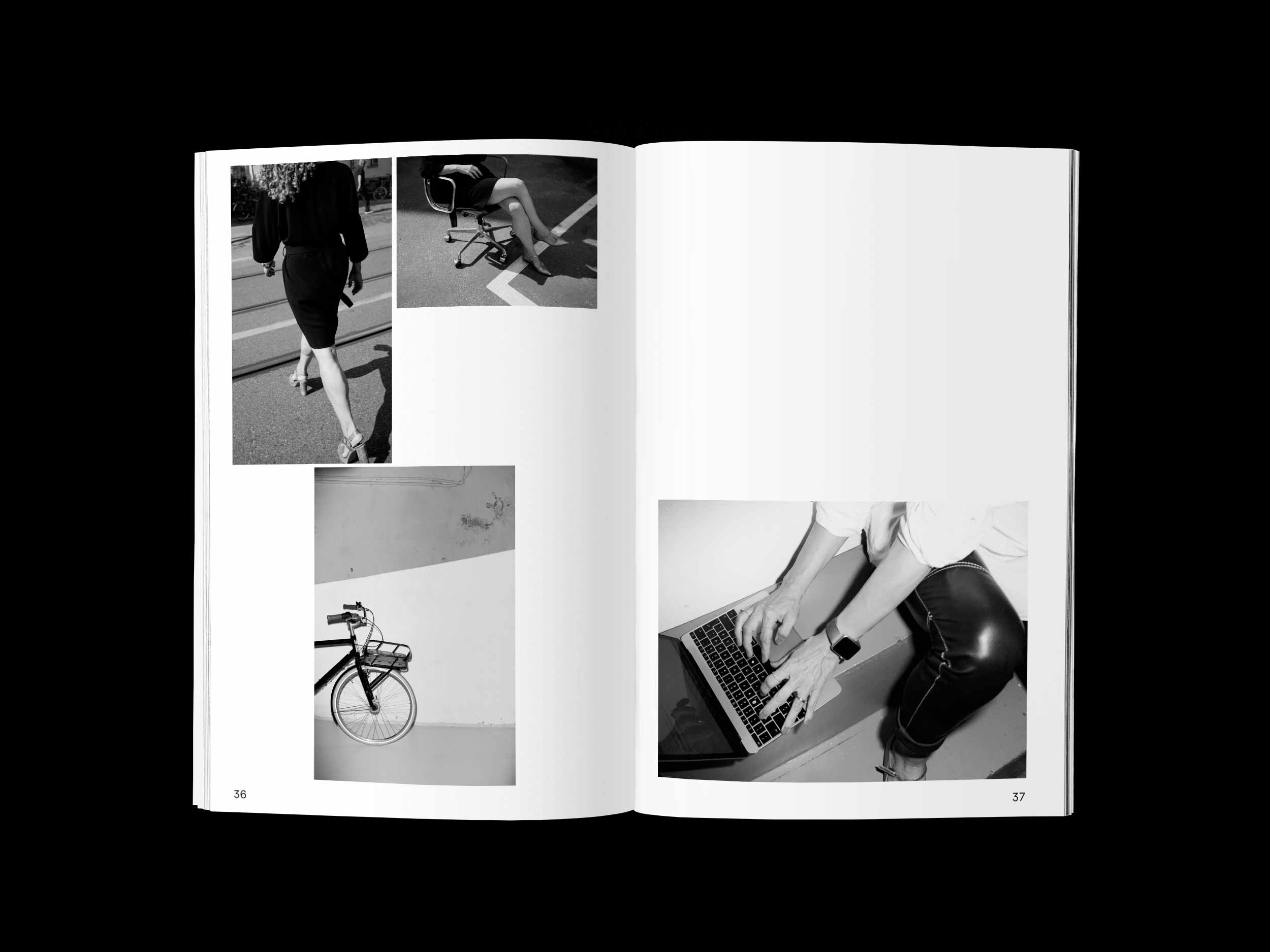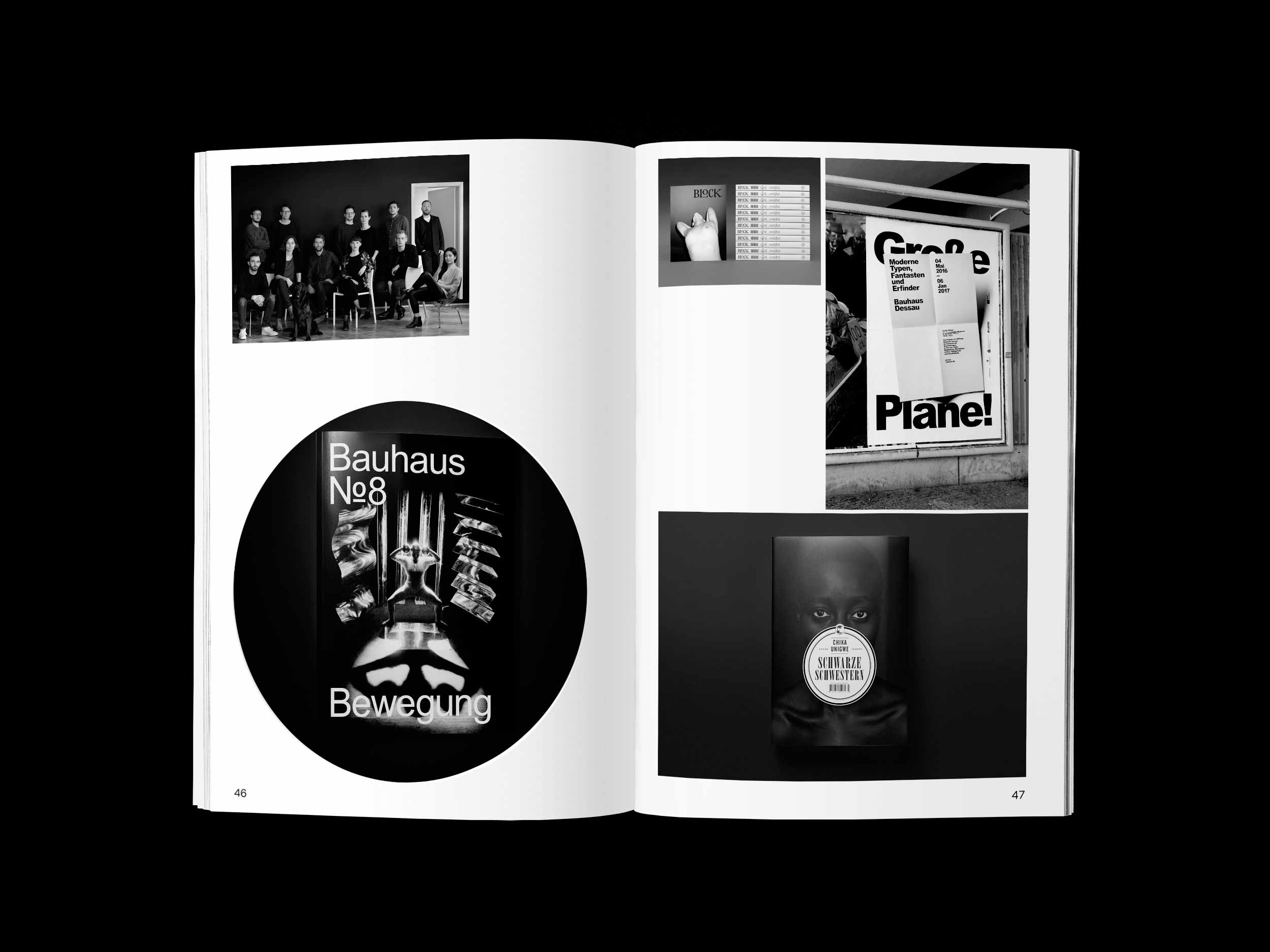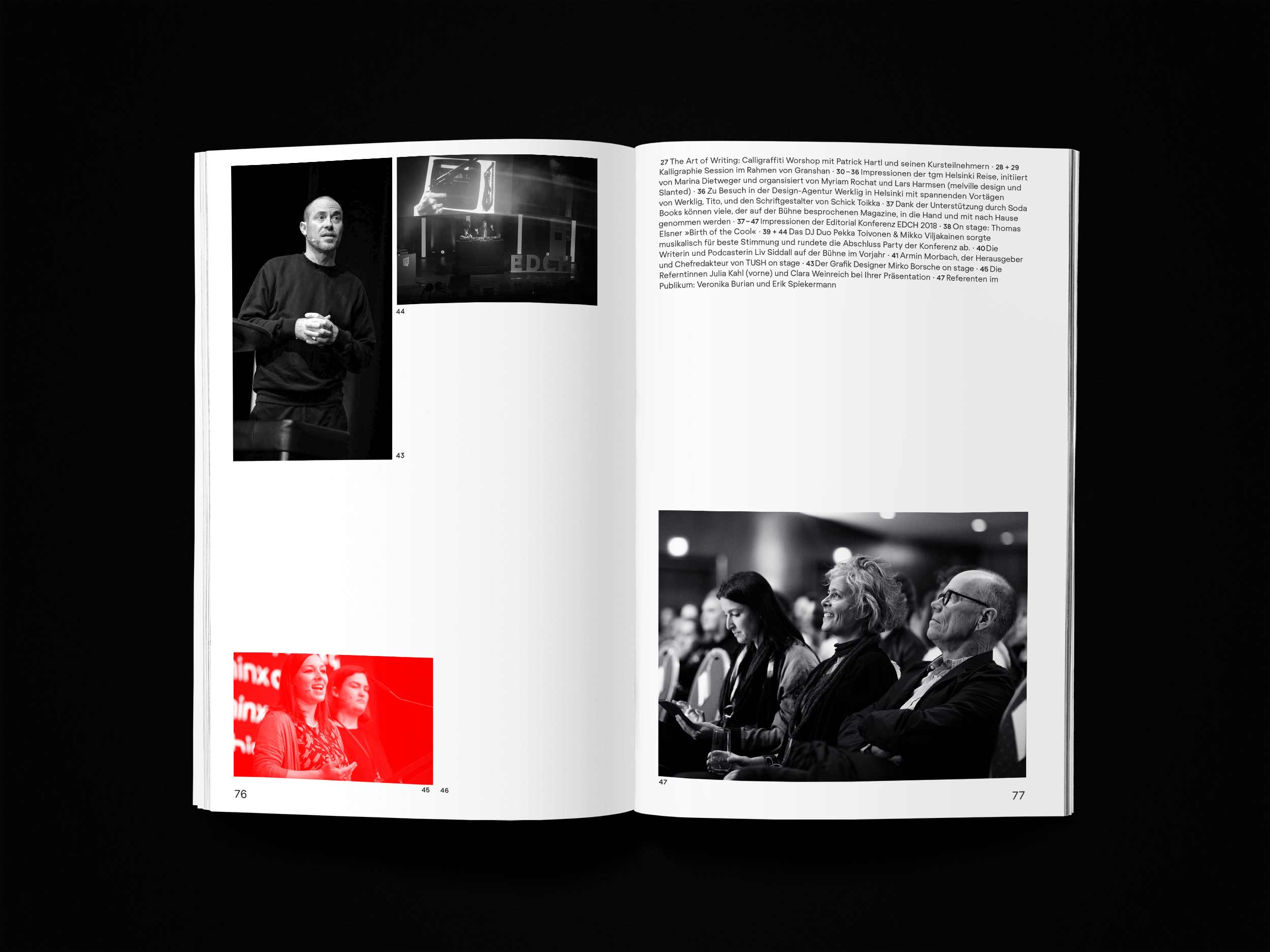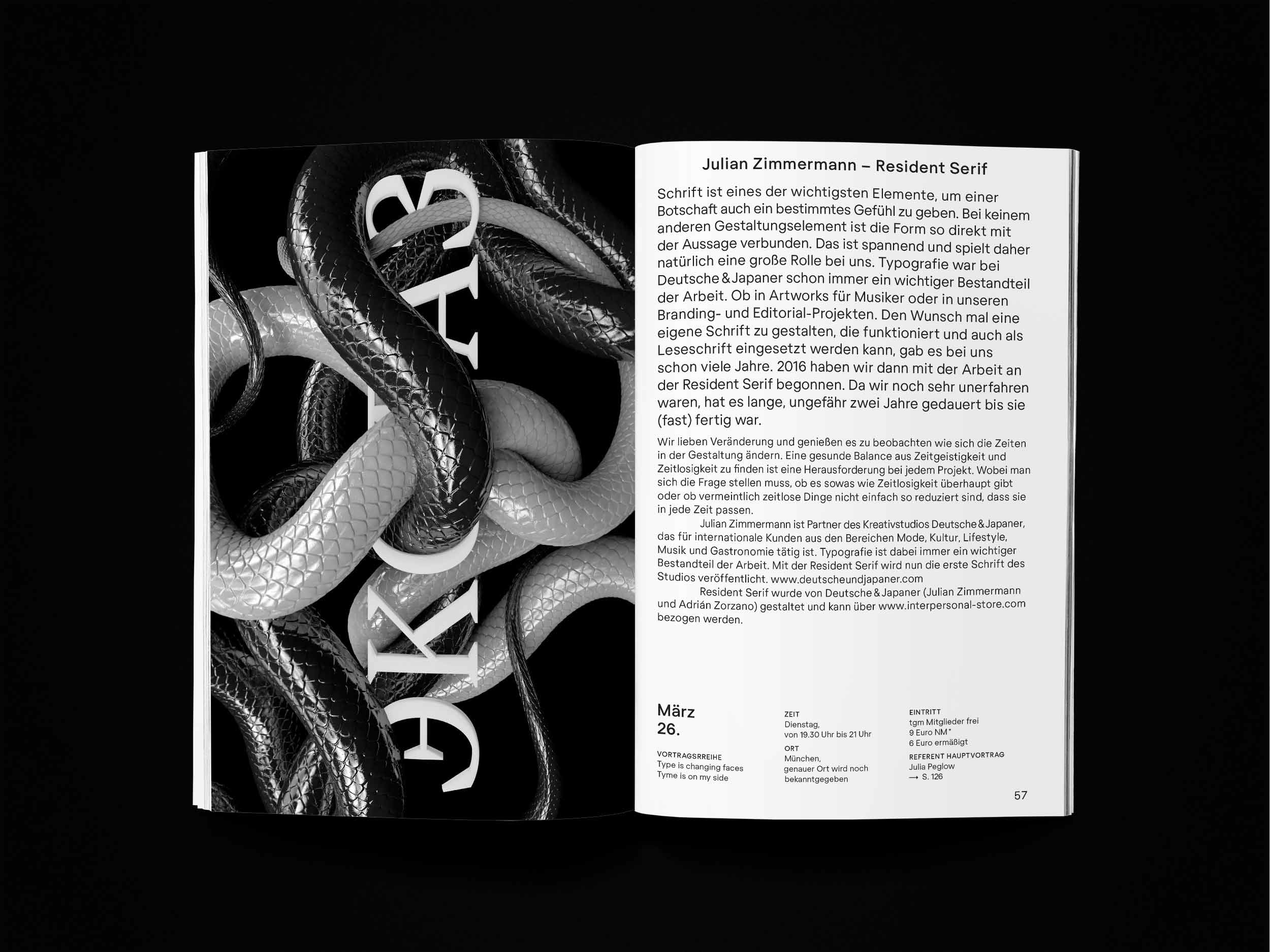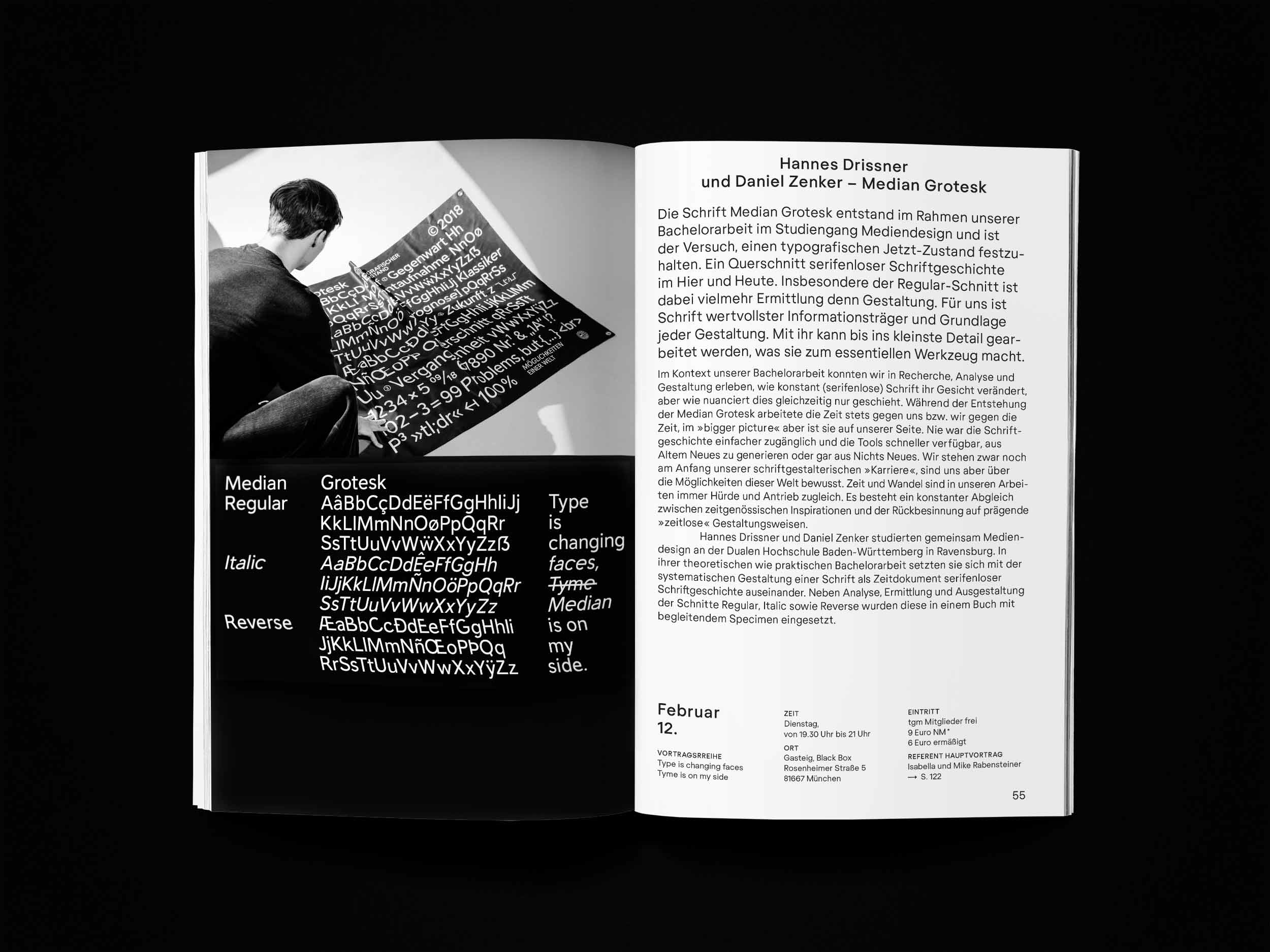 Precise, fast, responsive.
The tgm rewrites "change"!
When redesigning the website and brushing up the look of the tgm, it was important to maintain a clear structure that made the very complex organisation within the many sections such as member administration, blog, booking system, lectures and personal overview easily accessible. Our main aim is to make the tgm training programme and the large and still to be expanded network of creative people and specialists accessible to all those interested in tgm.
Clear structure, concise organisation
The newly designed home page offers the user all important content at a glance right from the start. Considering the responsive use online, the website logo does not include the full vertical logotype and symbol designed by Rolf Müller in 1979, but the geometric basic forms – square, circle and triangle – are used throughout the website as design elements with certain content meanings.
Thus the square stands for typographic excursions, the circle for specials, the triangle for our lecture series and the angle for the extensive advanced training programme. To support the simplified structure and reduced design, we have chosen the typeface family Regola by ThinkWorkObserve Studio, for its independent yet modest and contemporary character. It helps to create orientation and combines perfectly with the geometric design language, which is clear and functional. With it we express the calm with which the tgm brings about change.
Gentle evolution of the corporate design
The clear design and visual language as well as the reduced typographic concept are the basis not only for the online presence, but also for a flexible and varied application to all tgm media. In the future, active members will be able to derive newsletters, advertisements, etc. independently. The essential challenge for the relaunch was to gather an extreme range of information consisting of news, facts and attractive offers of events, lectures and seminars and organise them in a clear, comprehensible and thus intuitive and user-friendly way – and for diverse devices. The website is an active, lively place: a meeting point, a place for exchange and a new direction – the tgm is on its way forward!