Rosenthal — 100 years philip rosenthal (edition)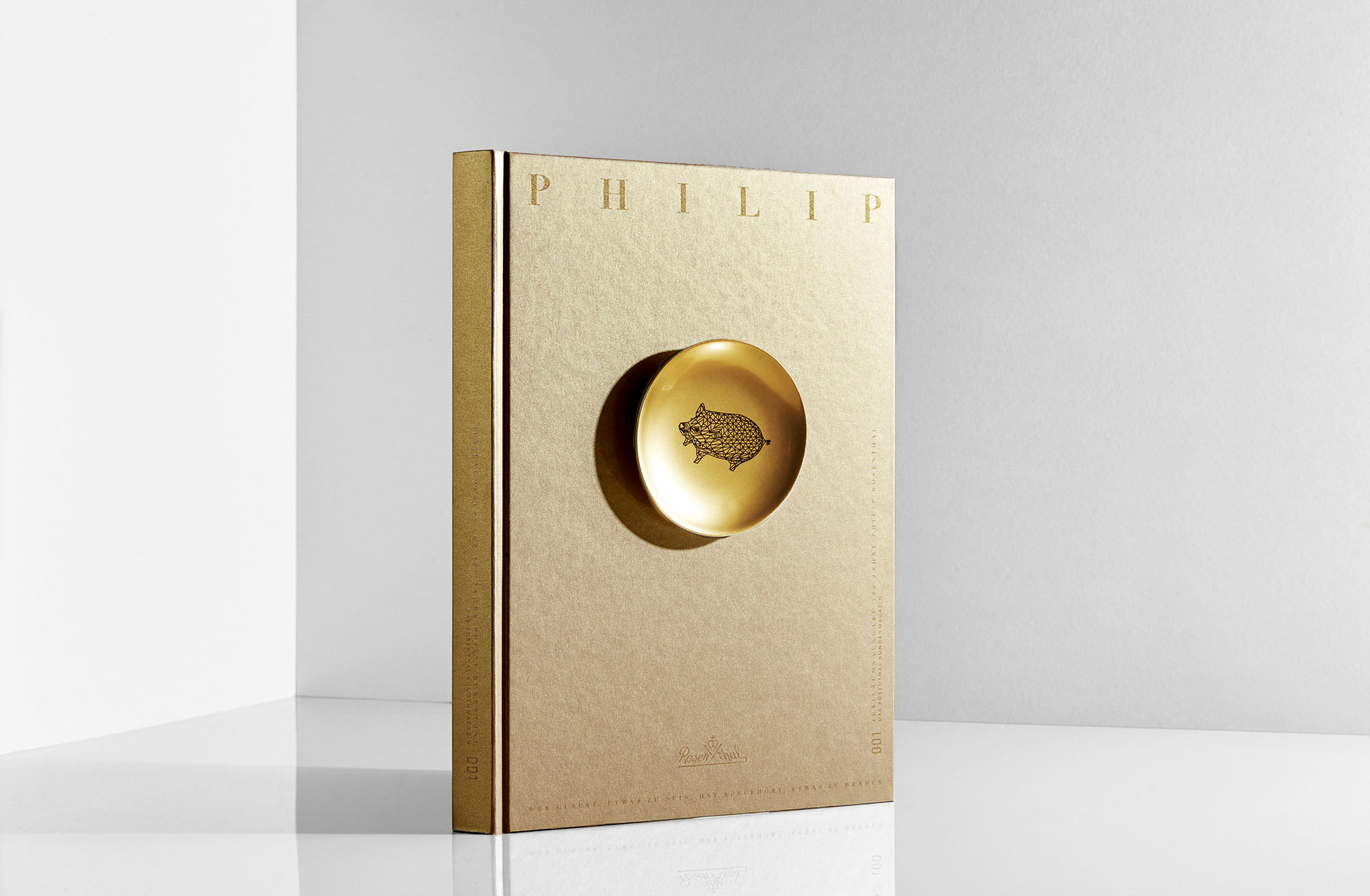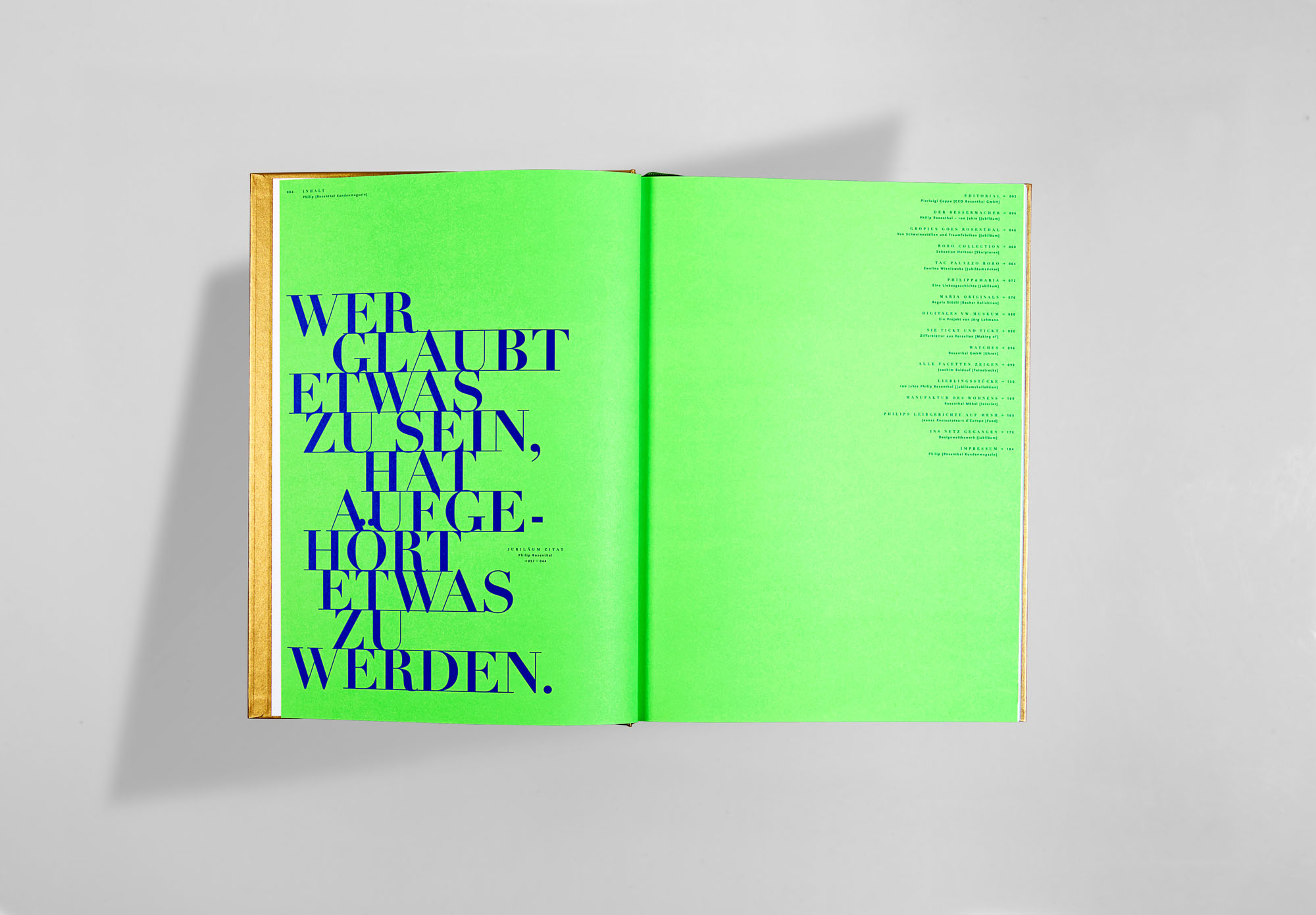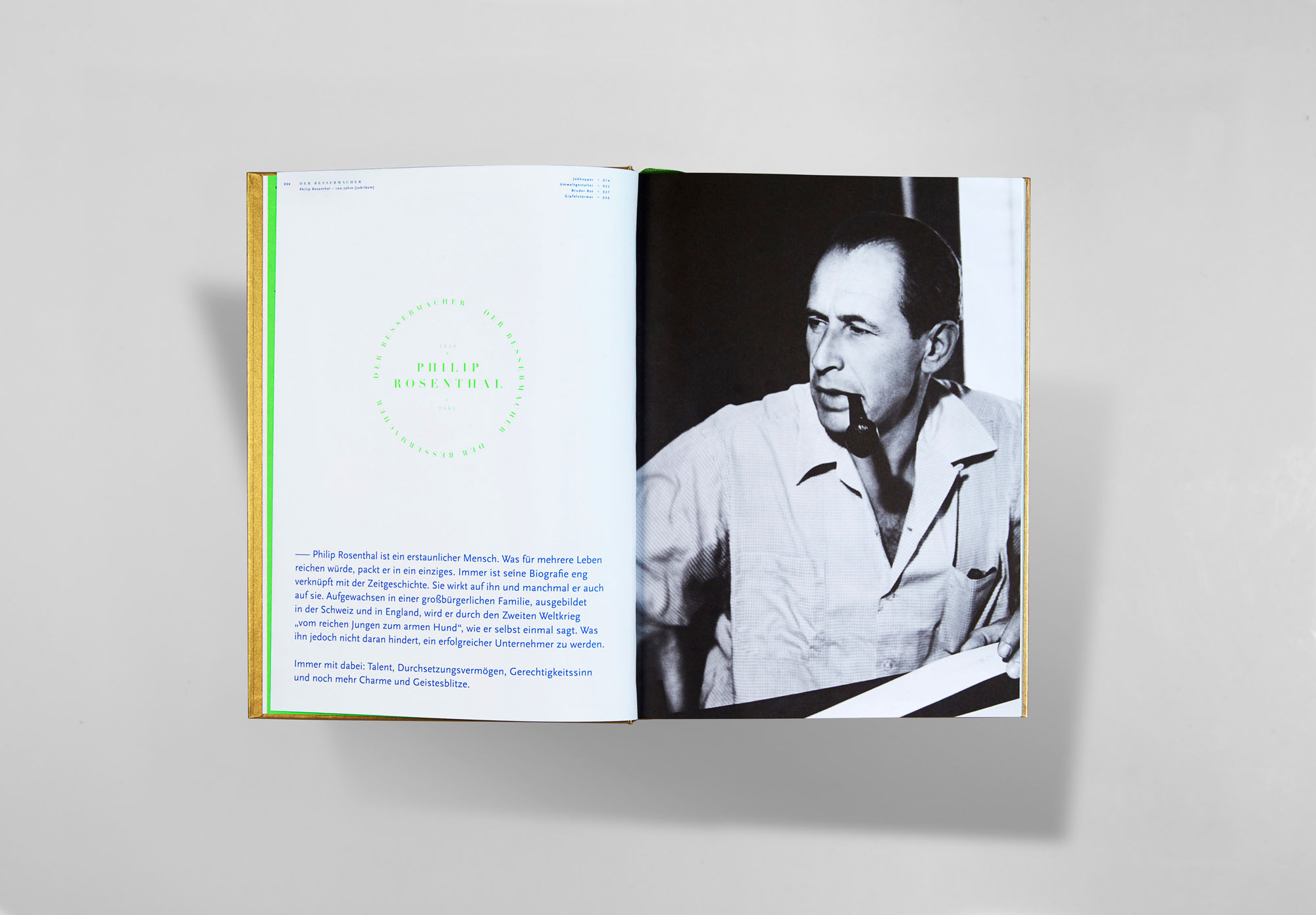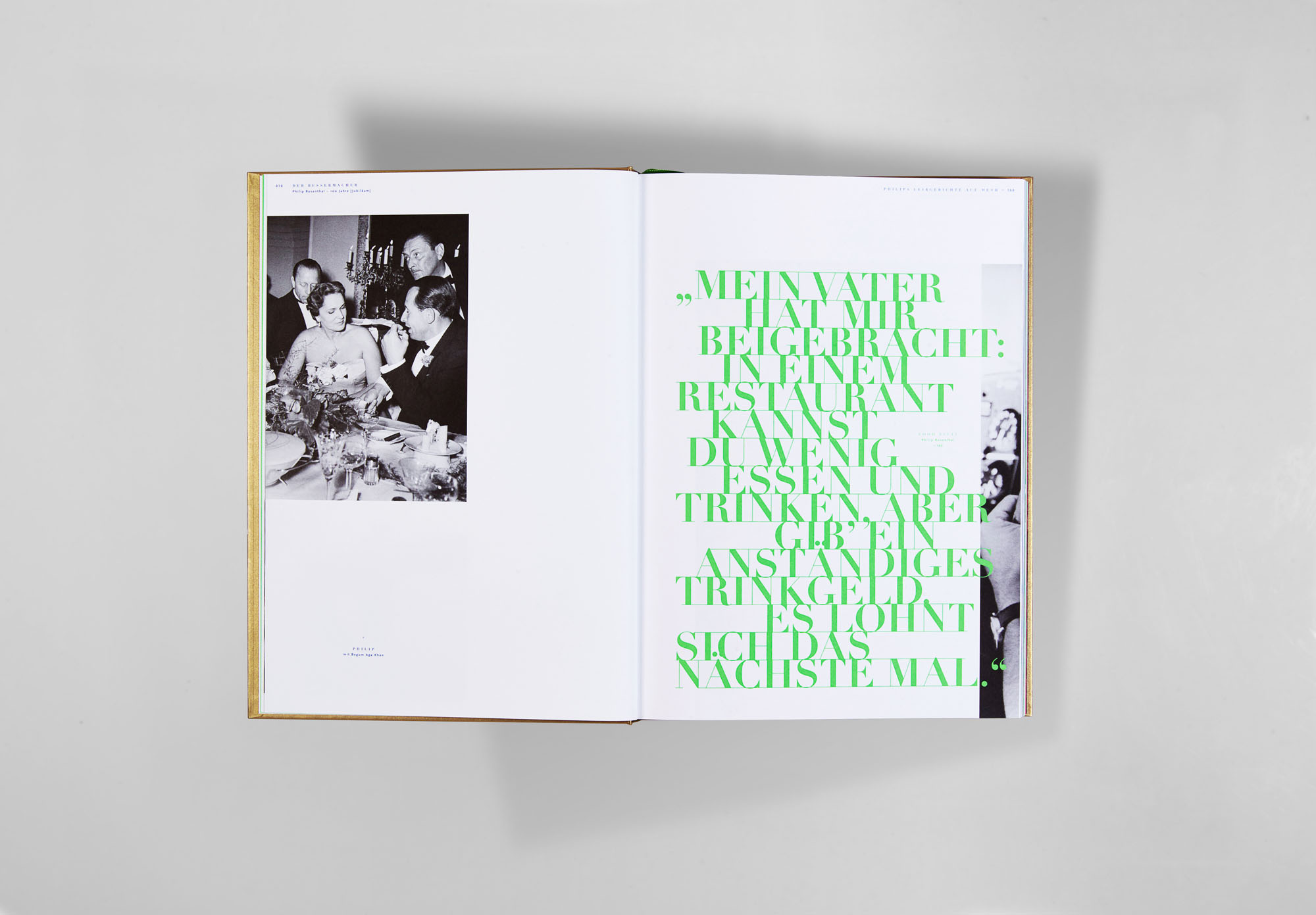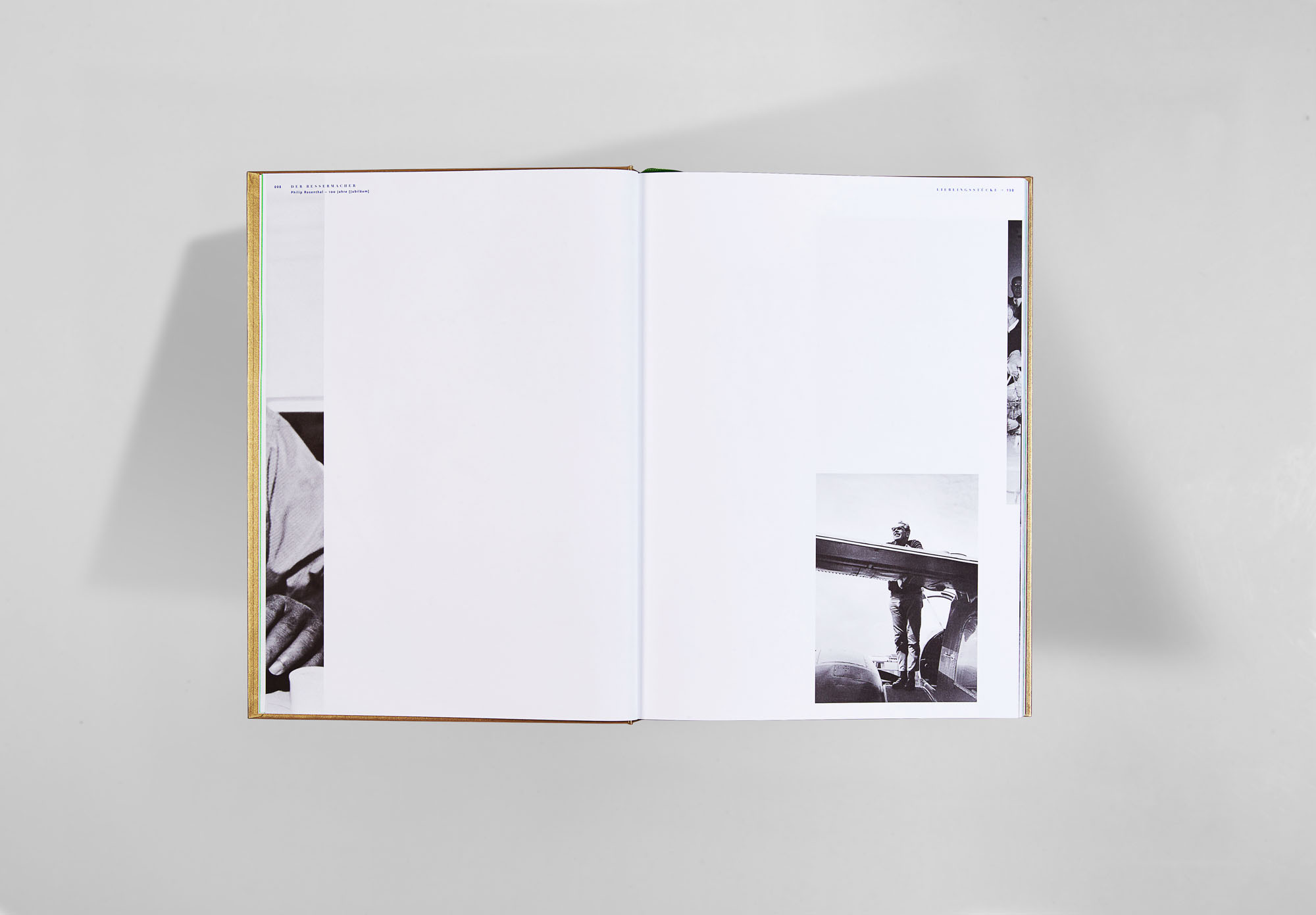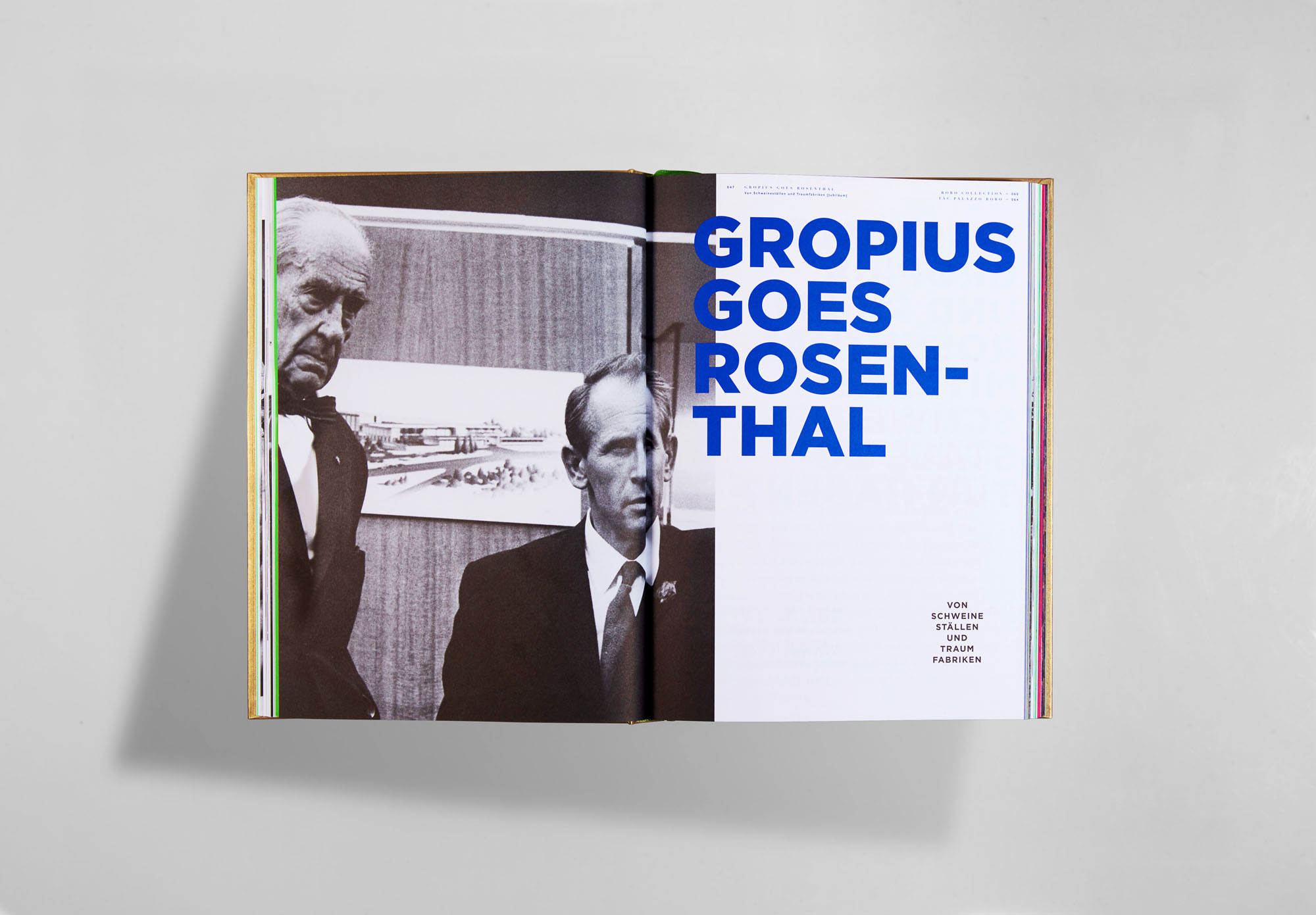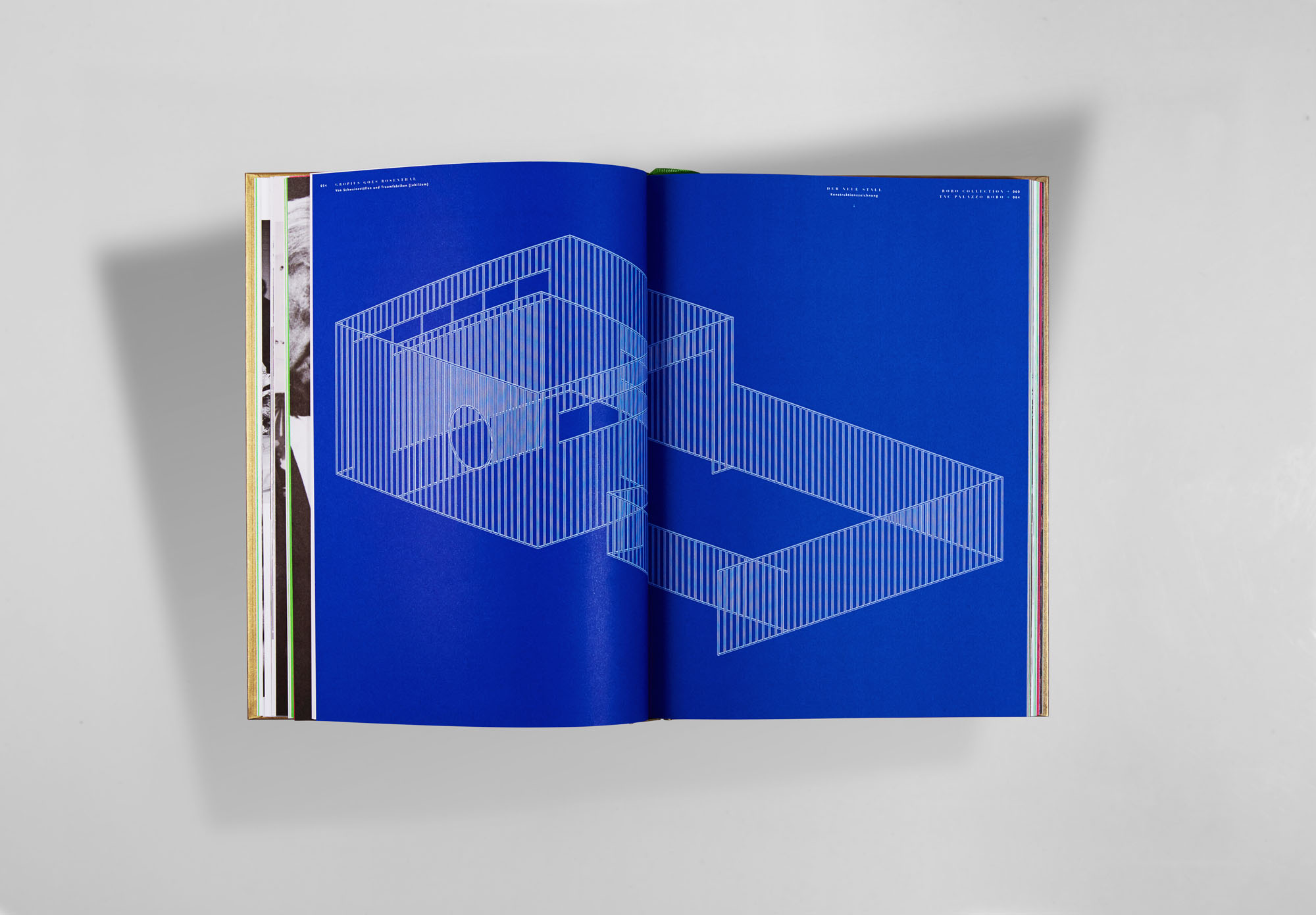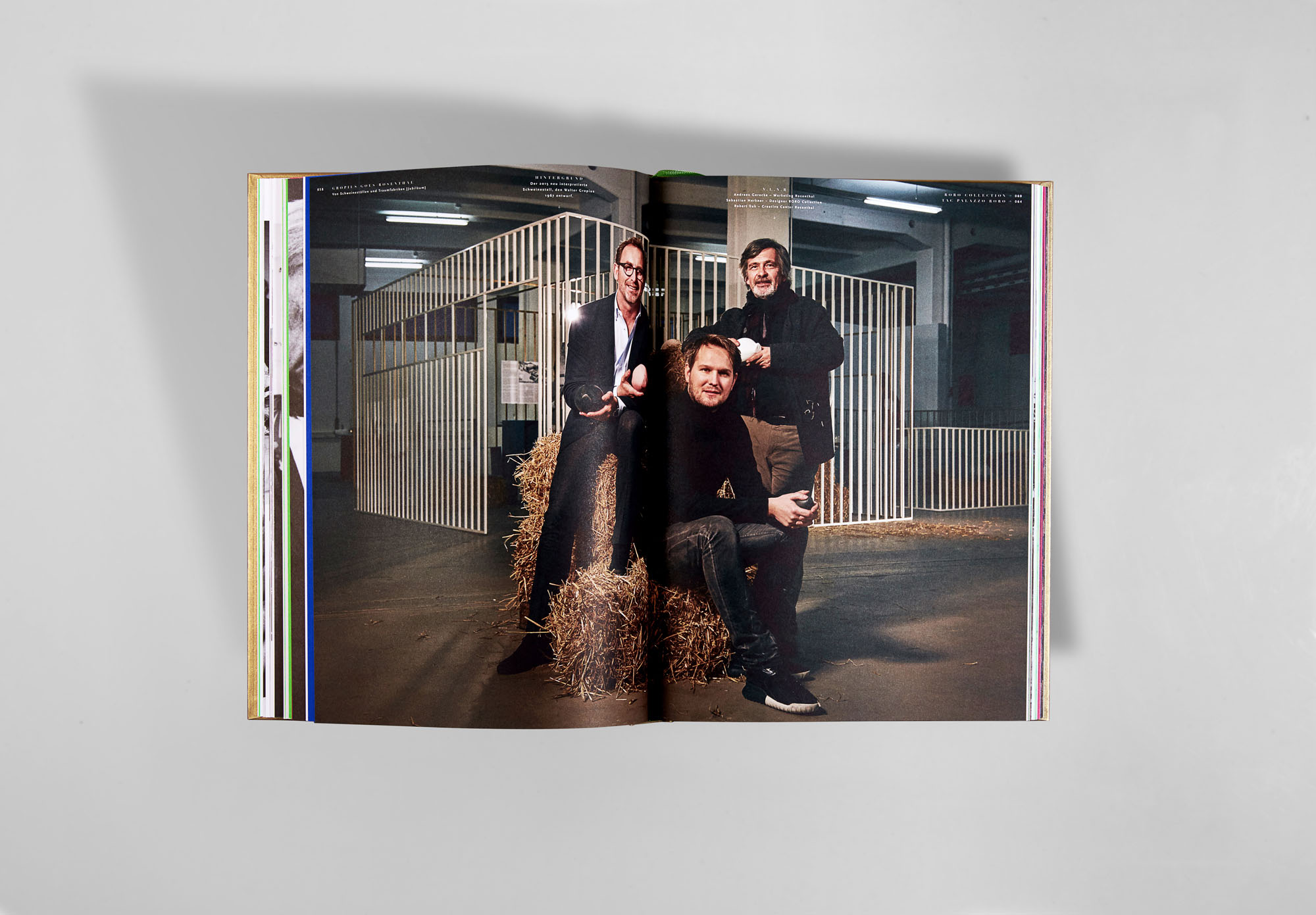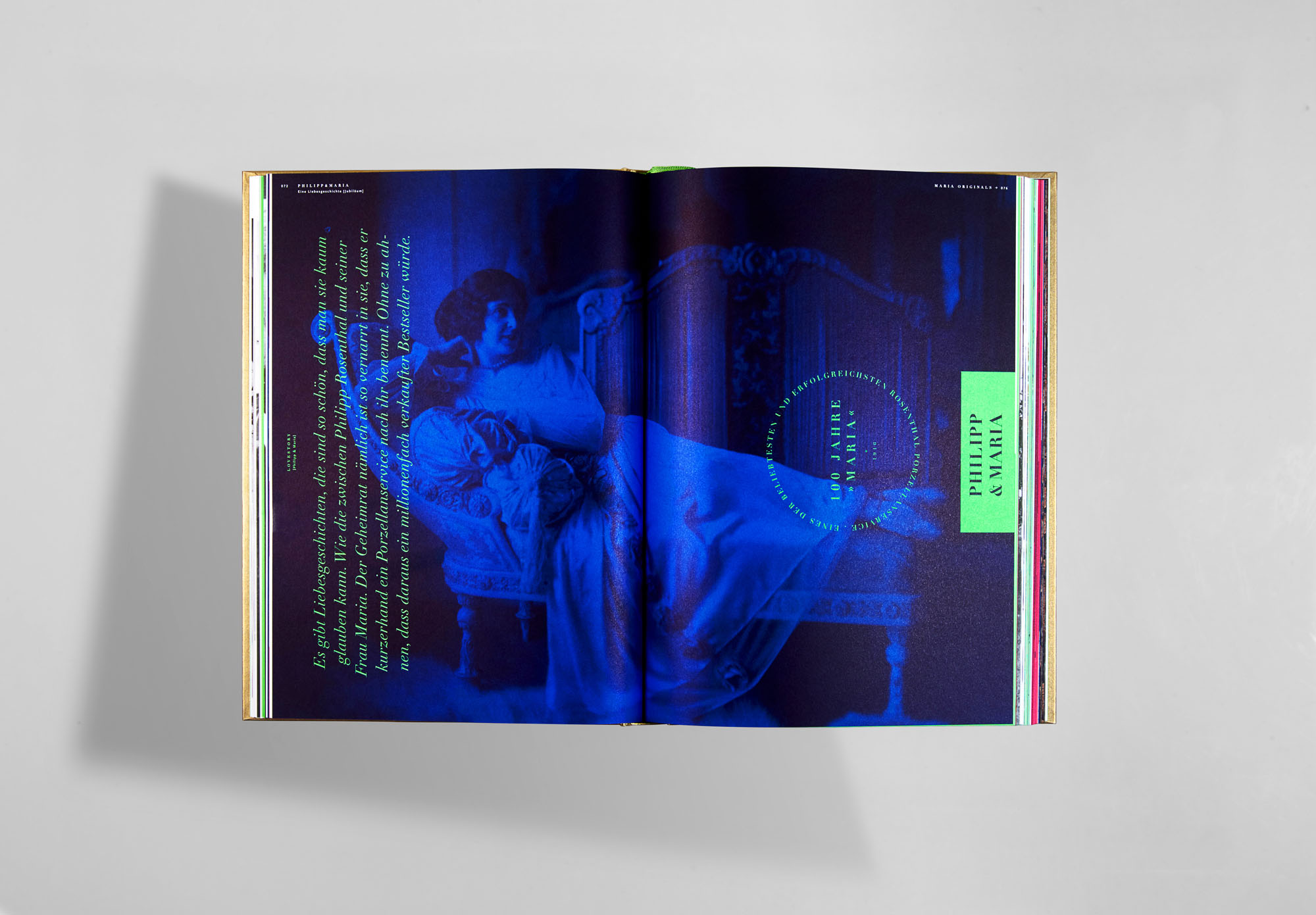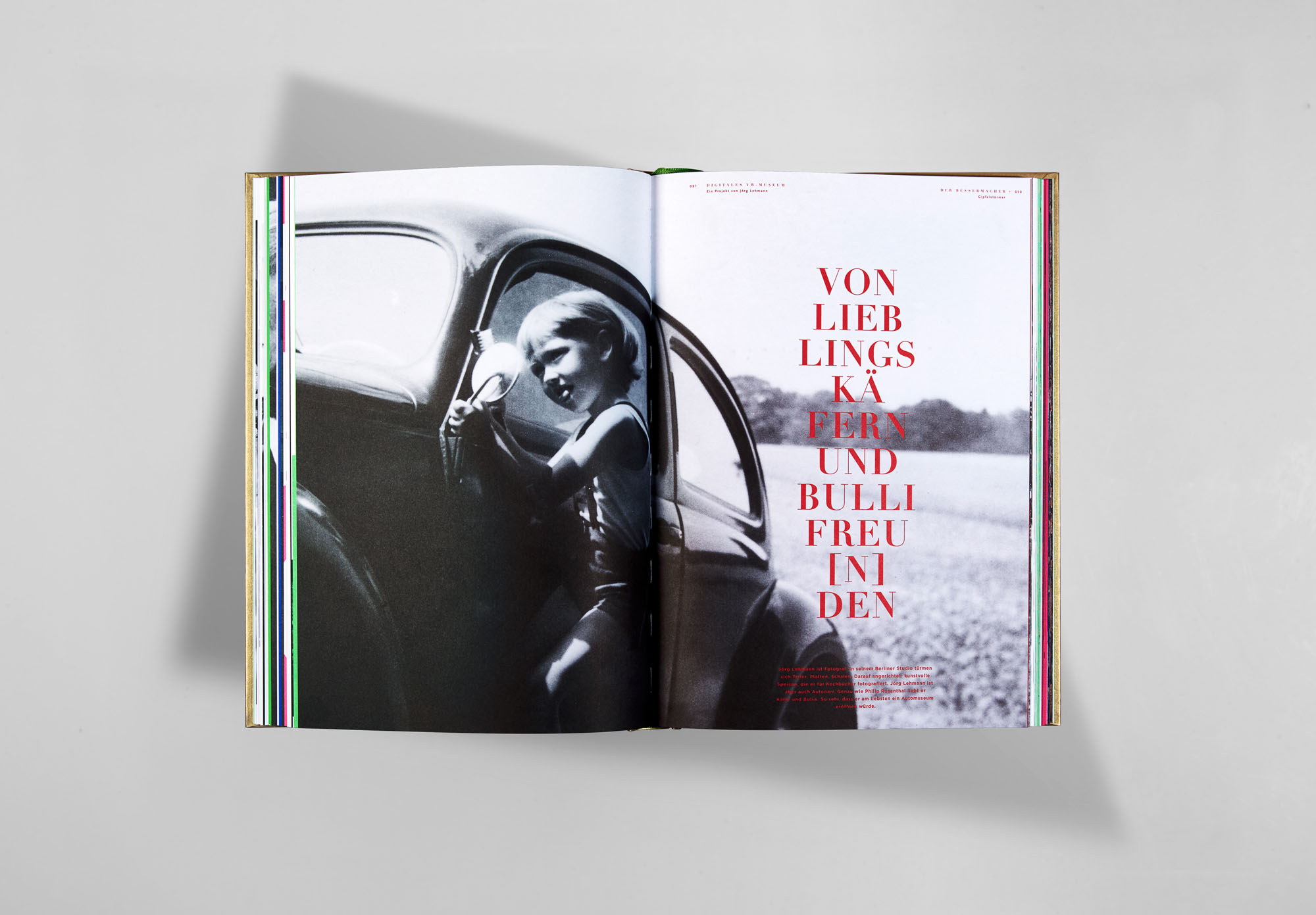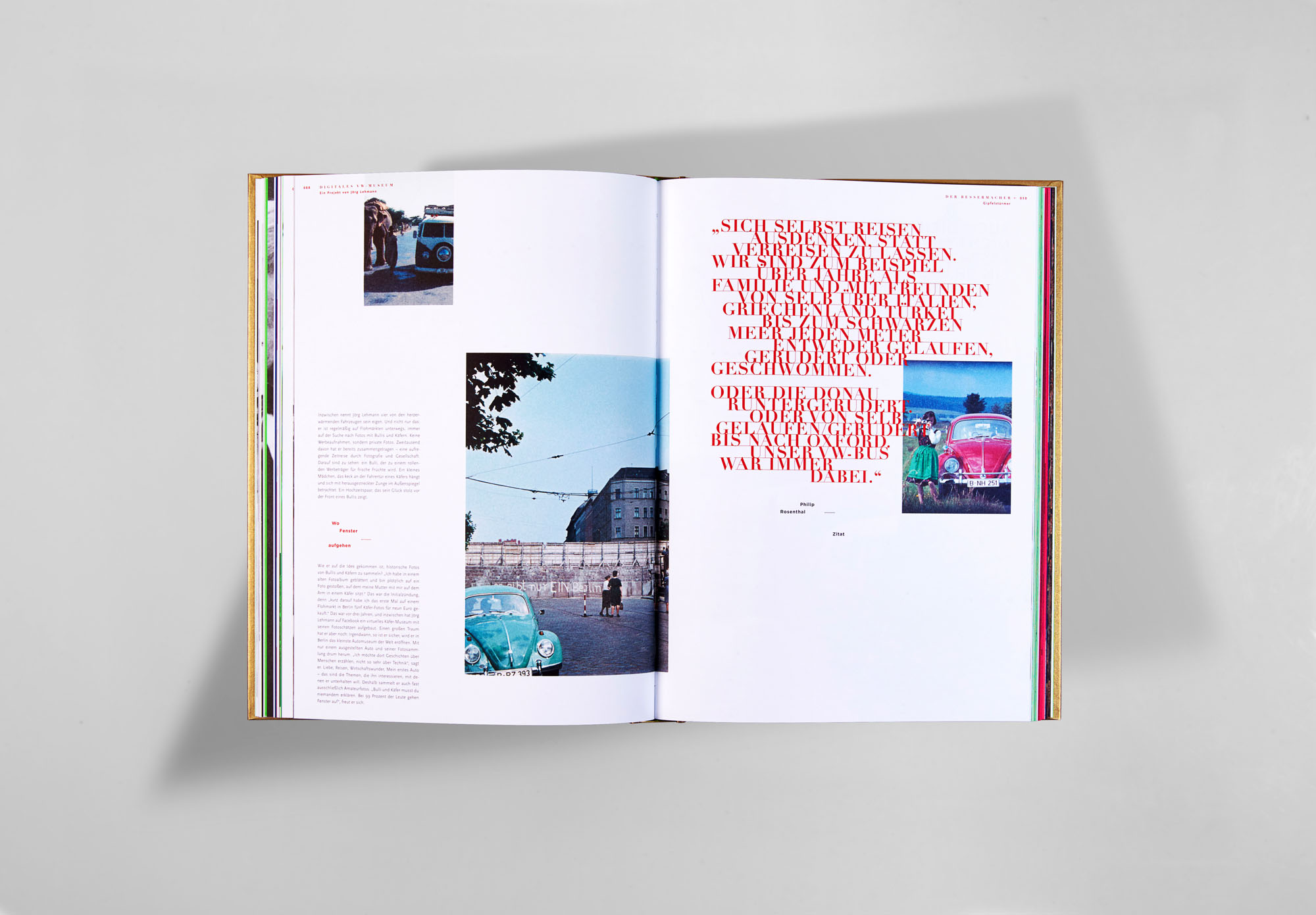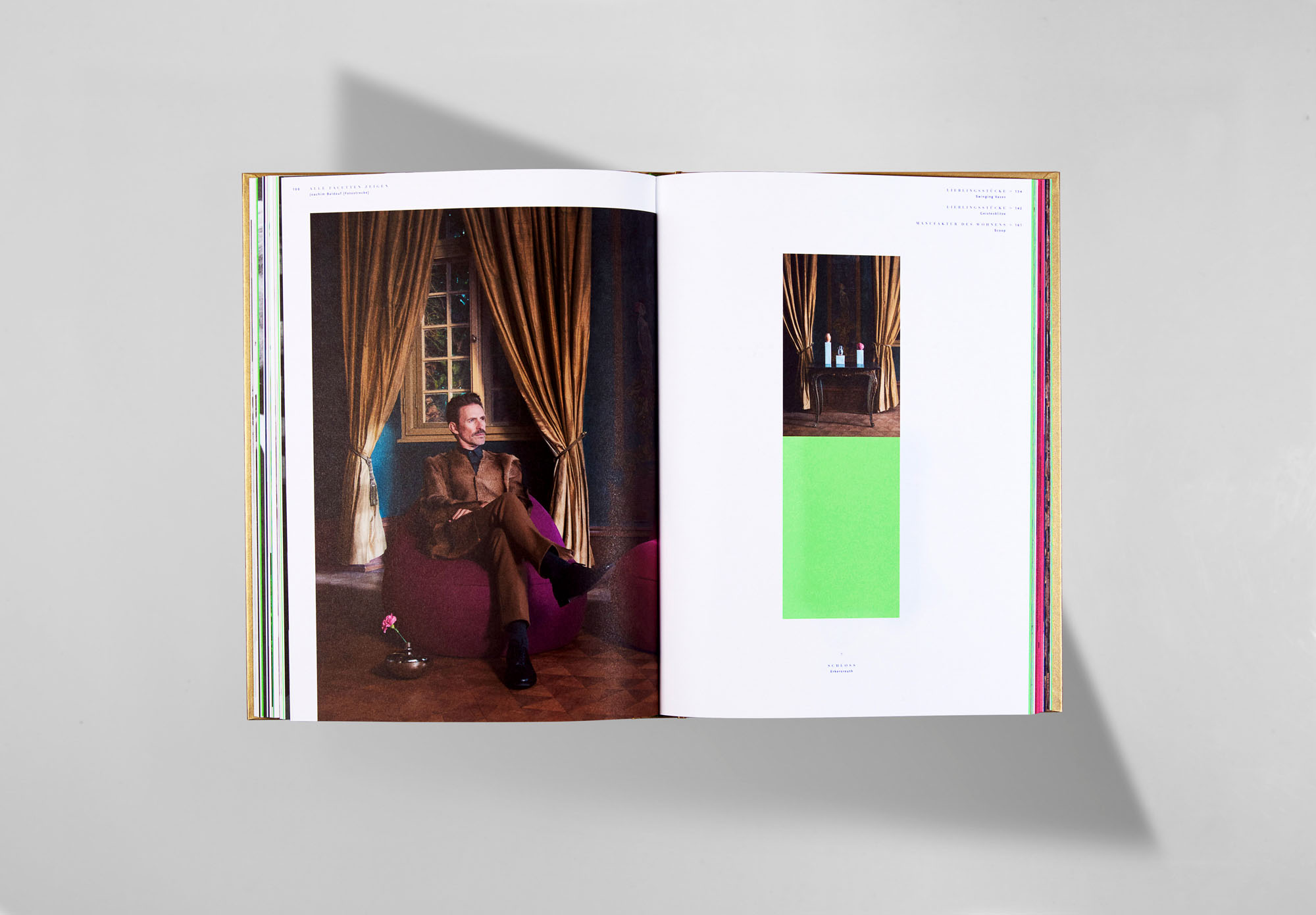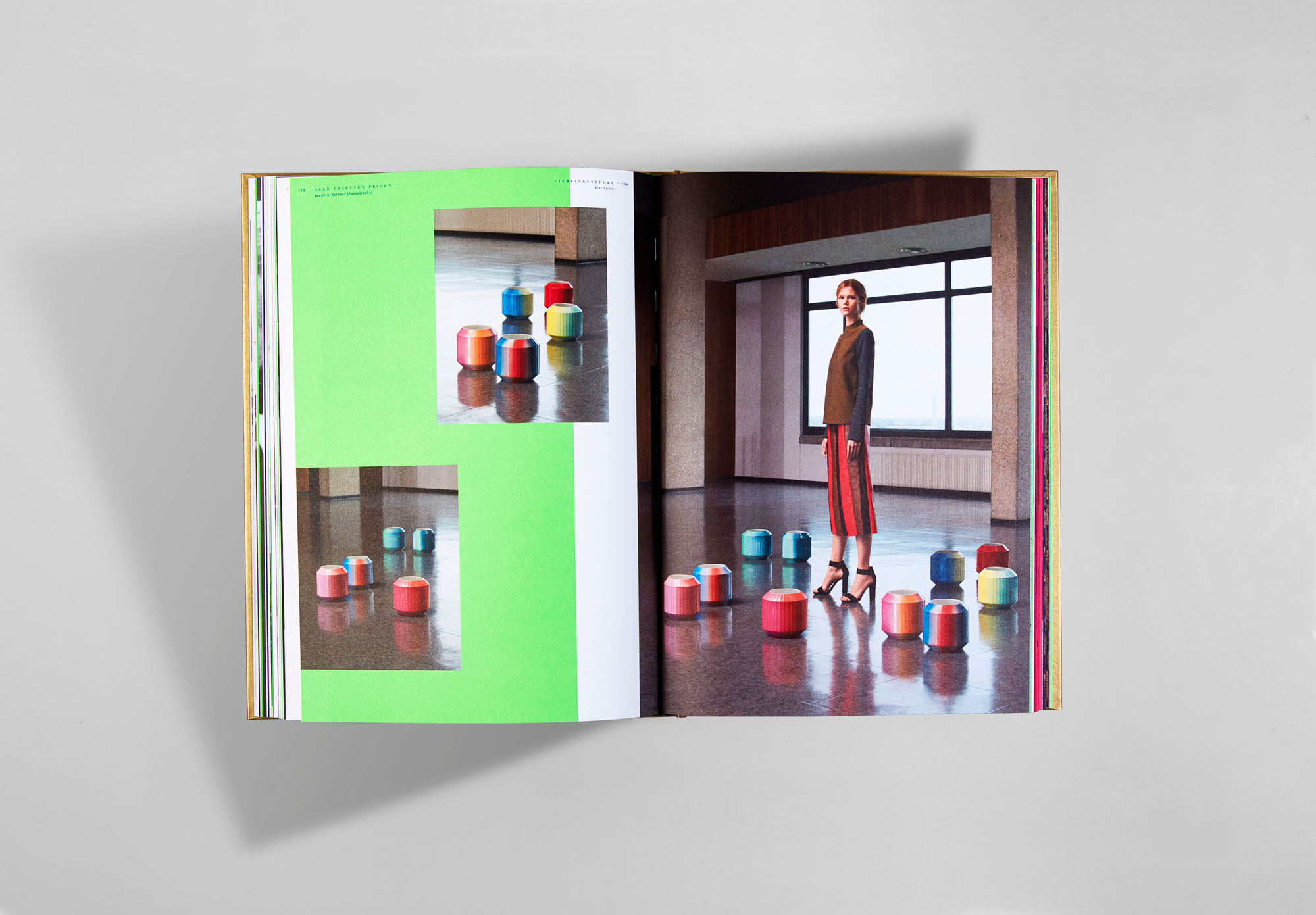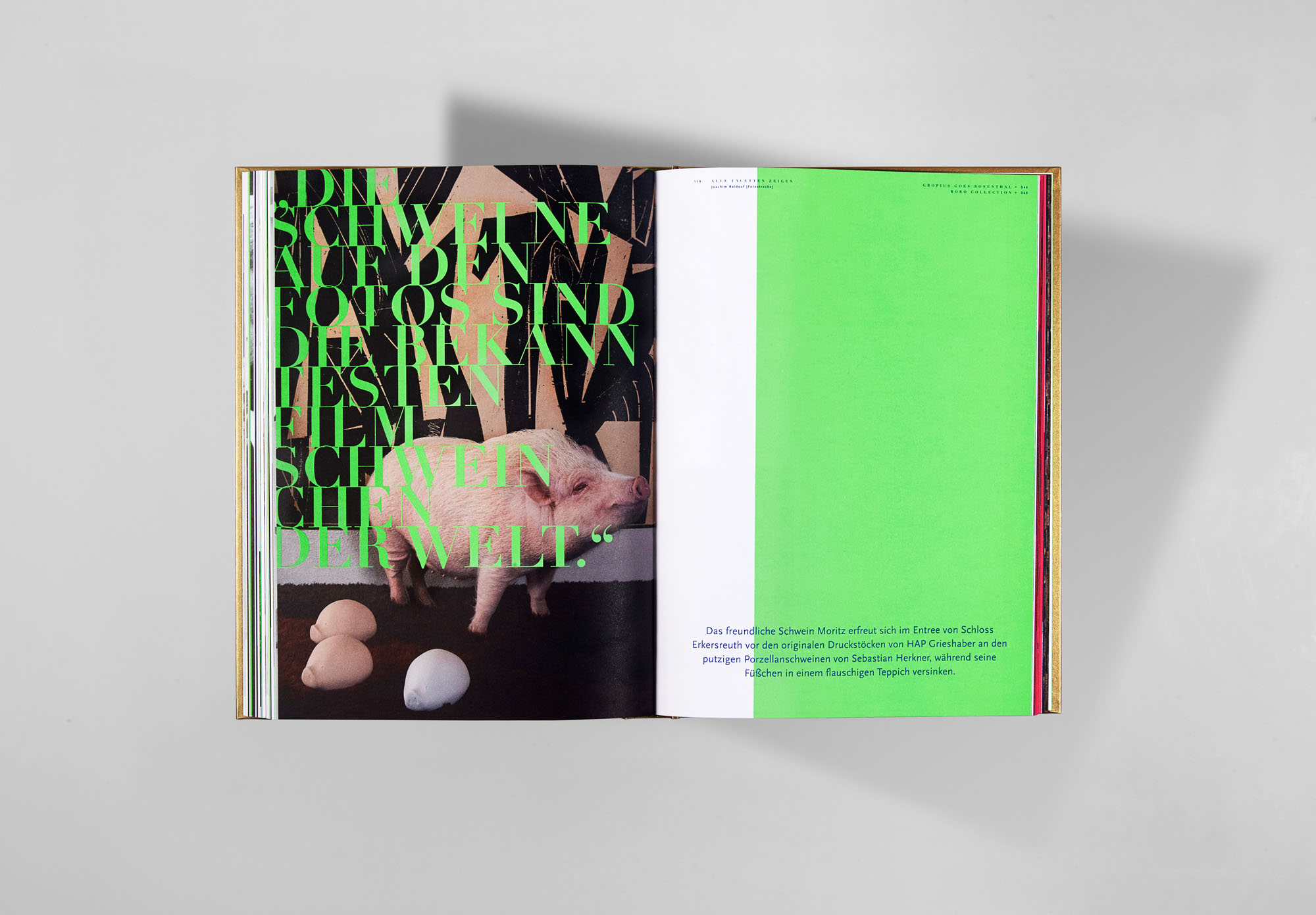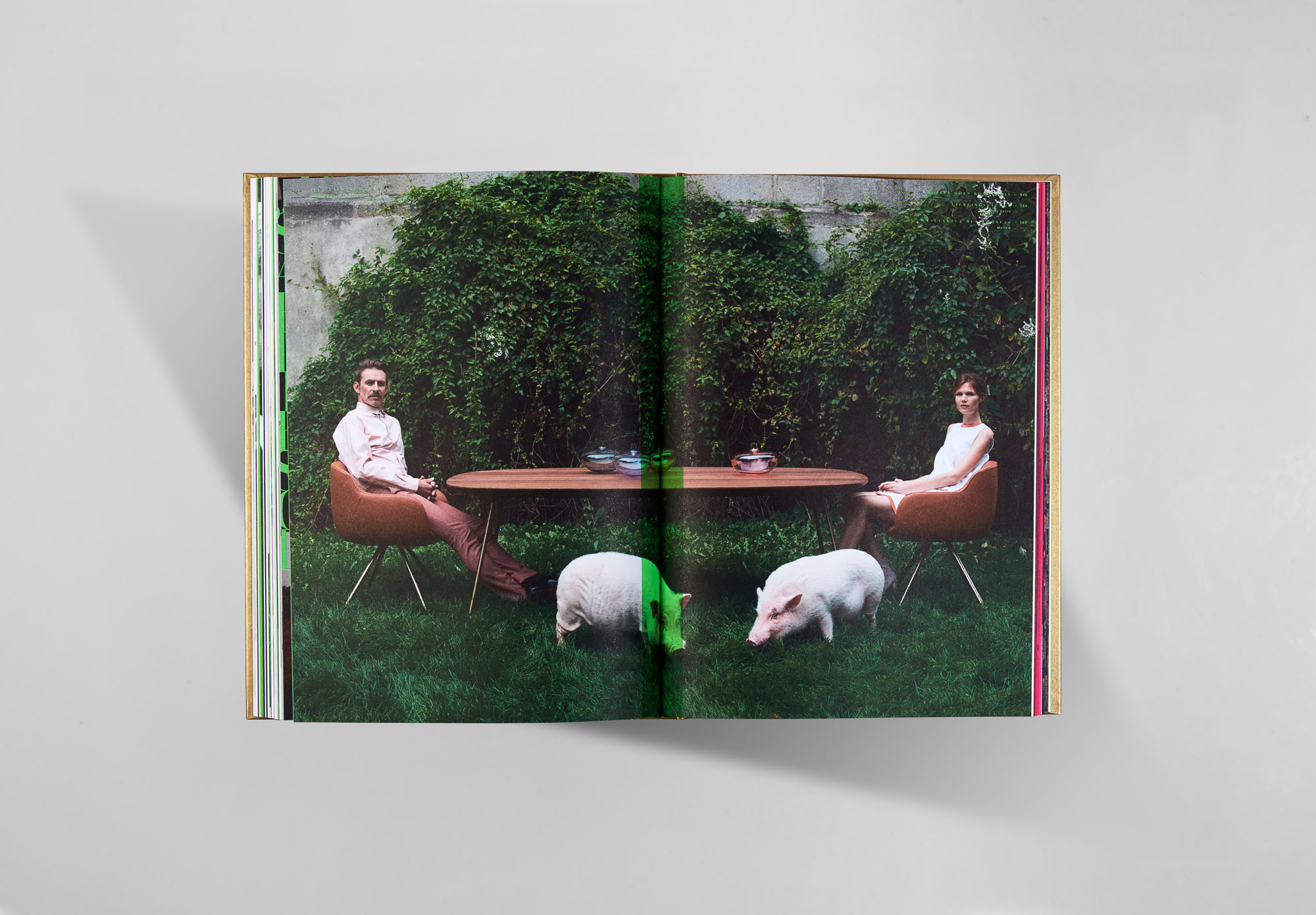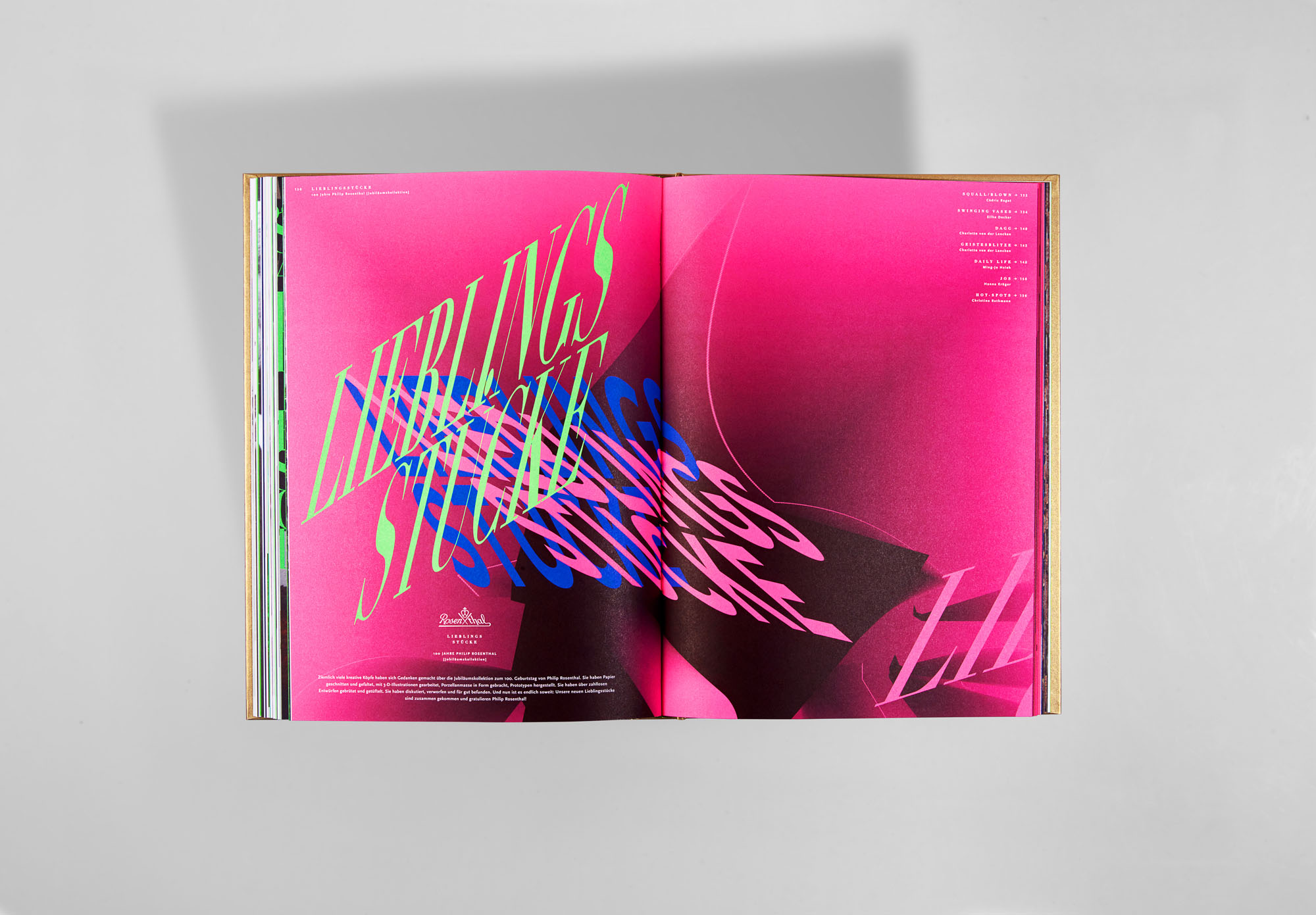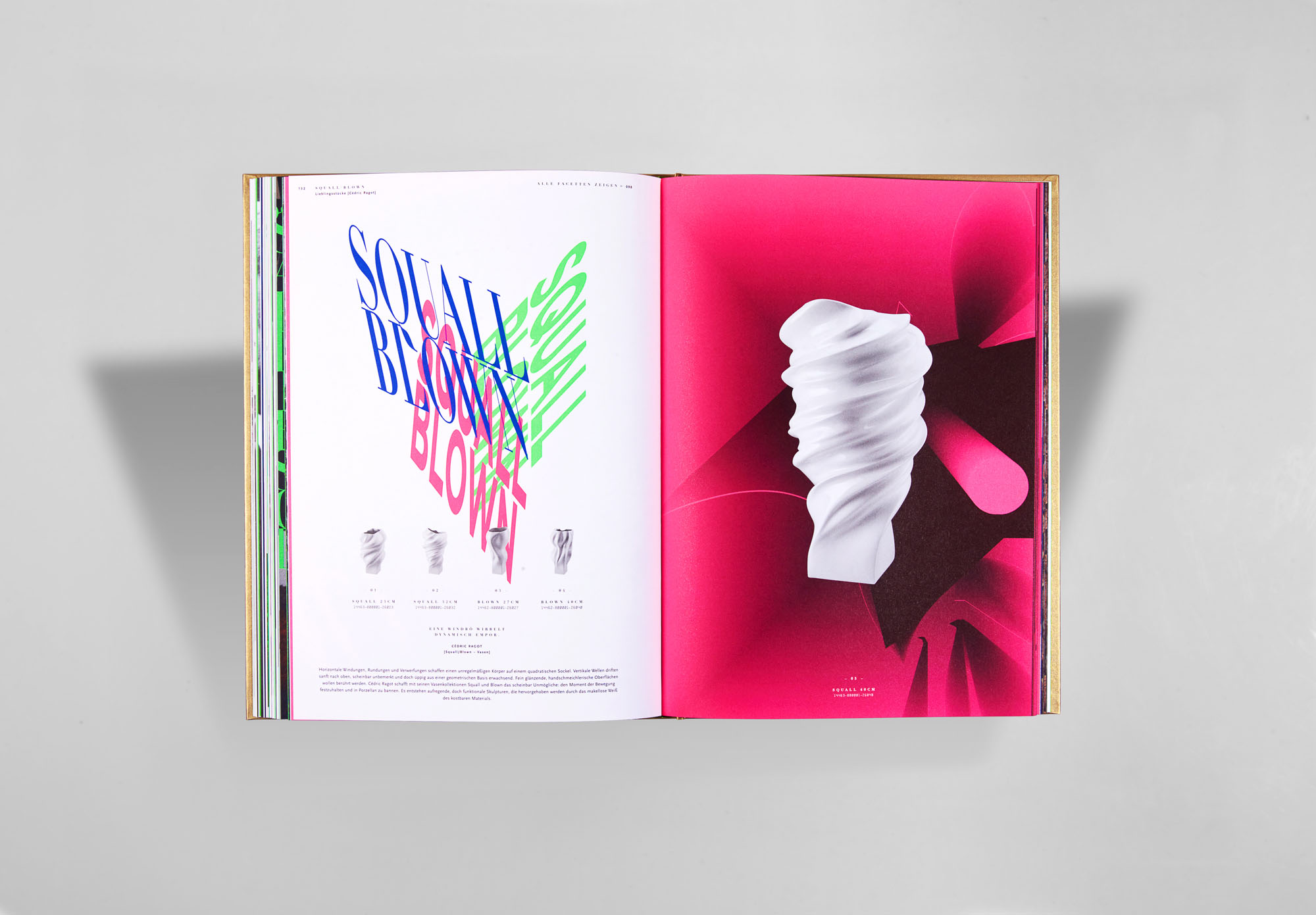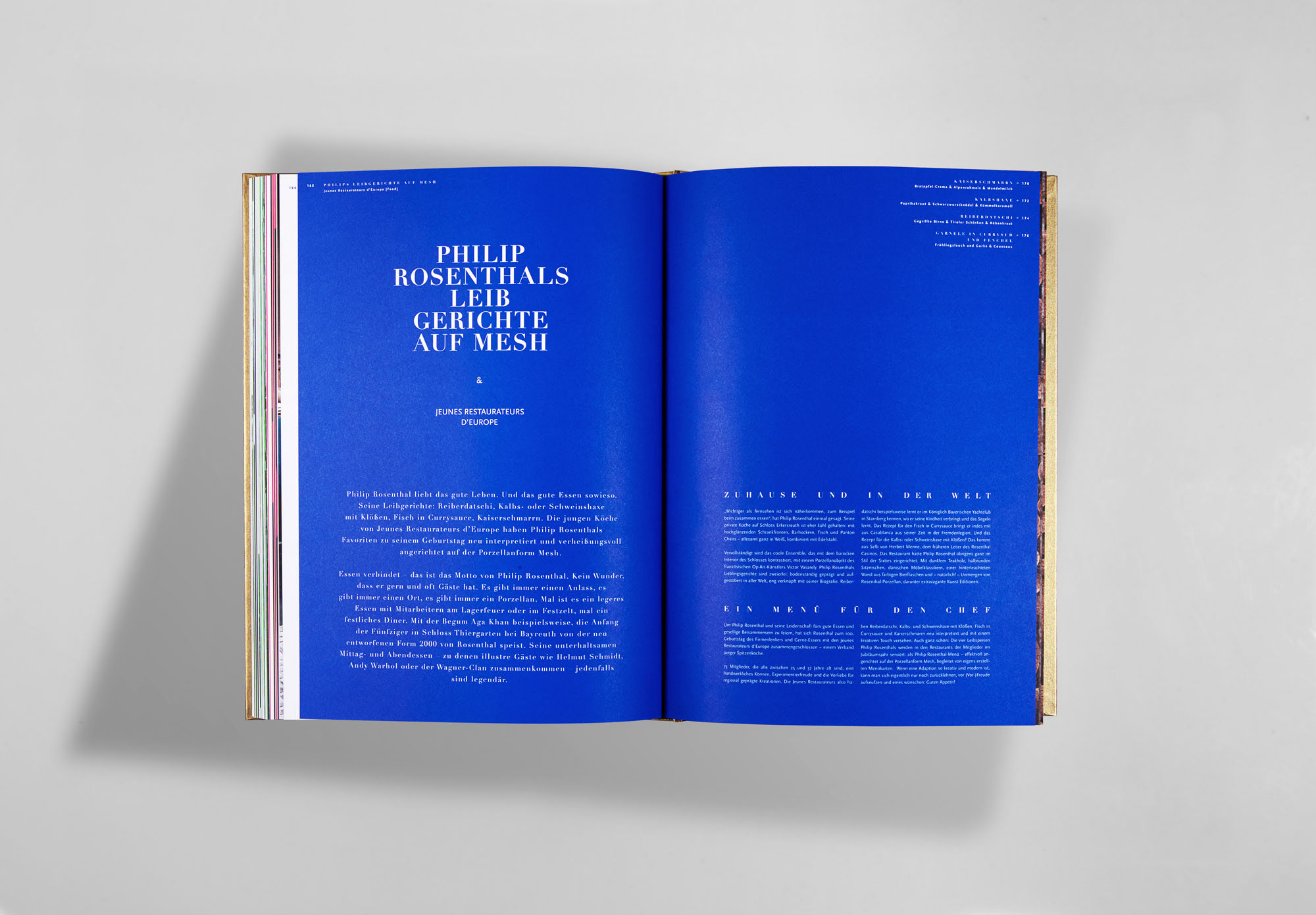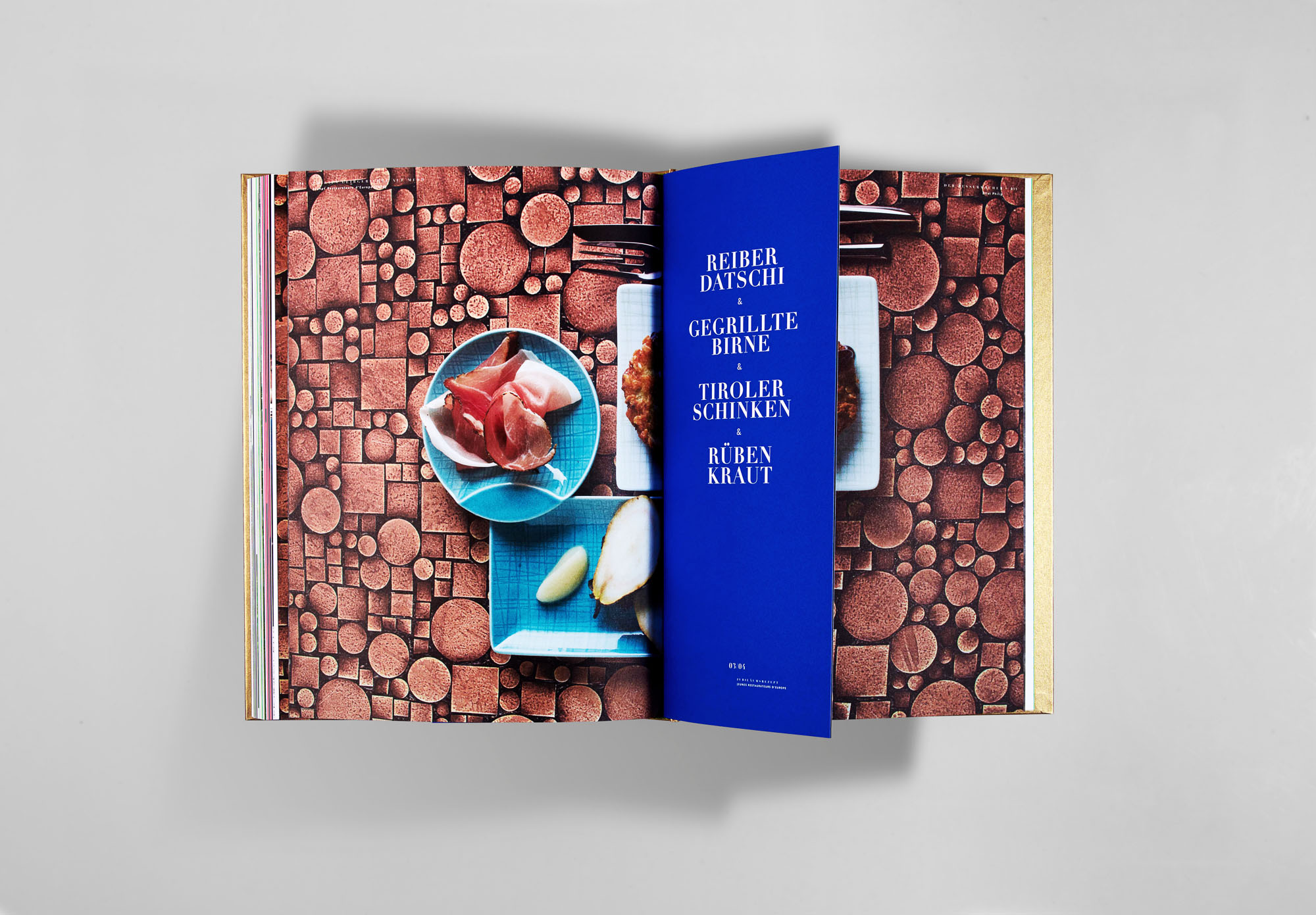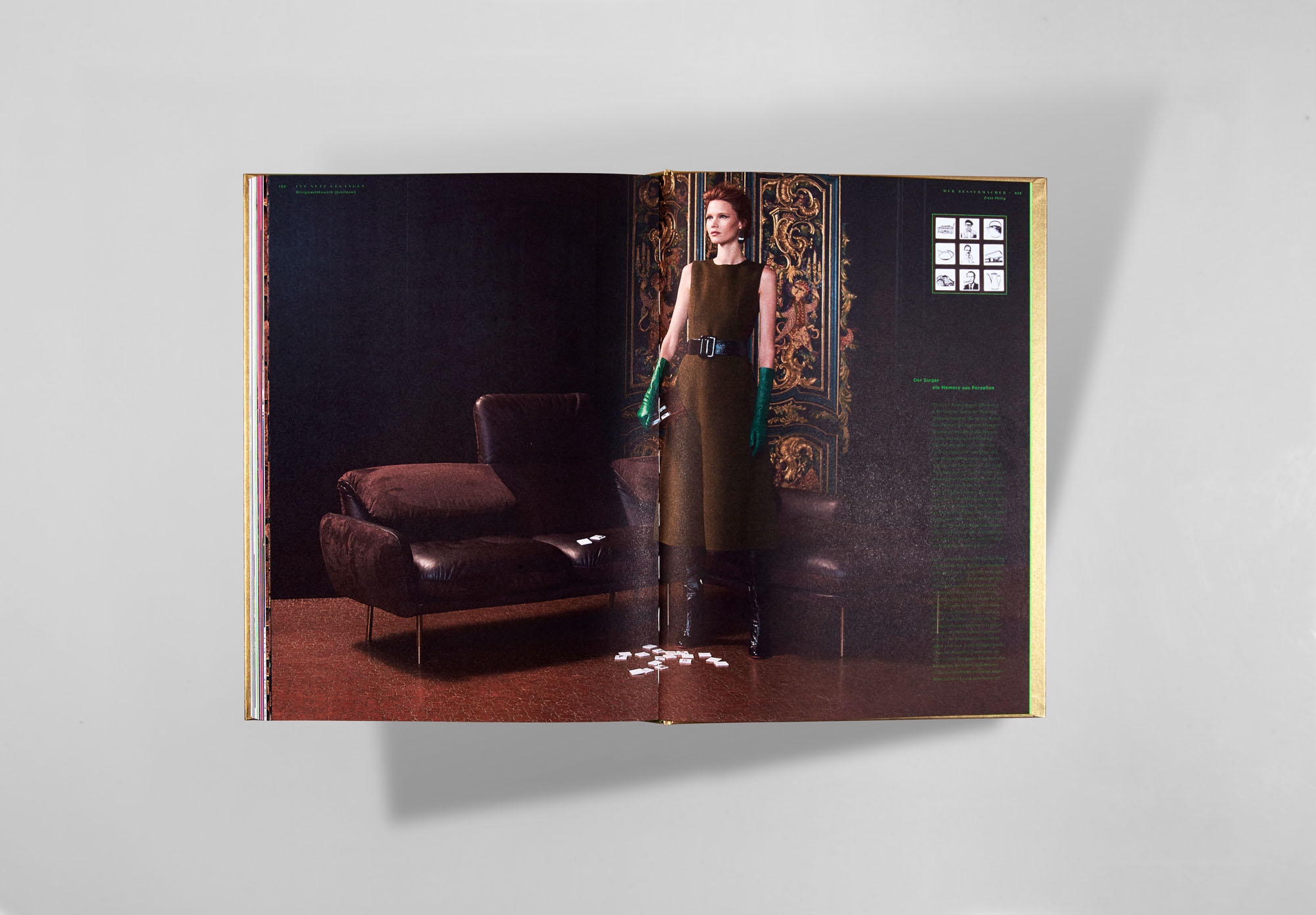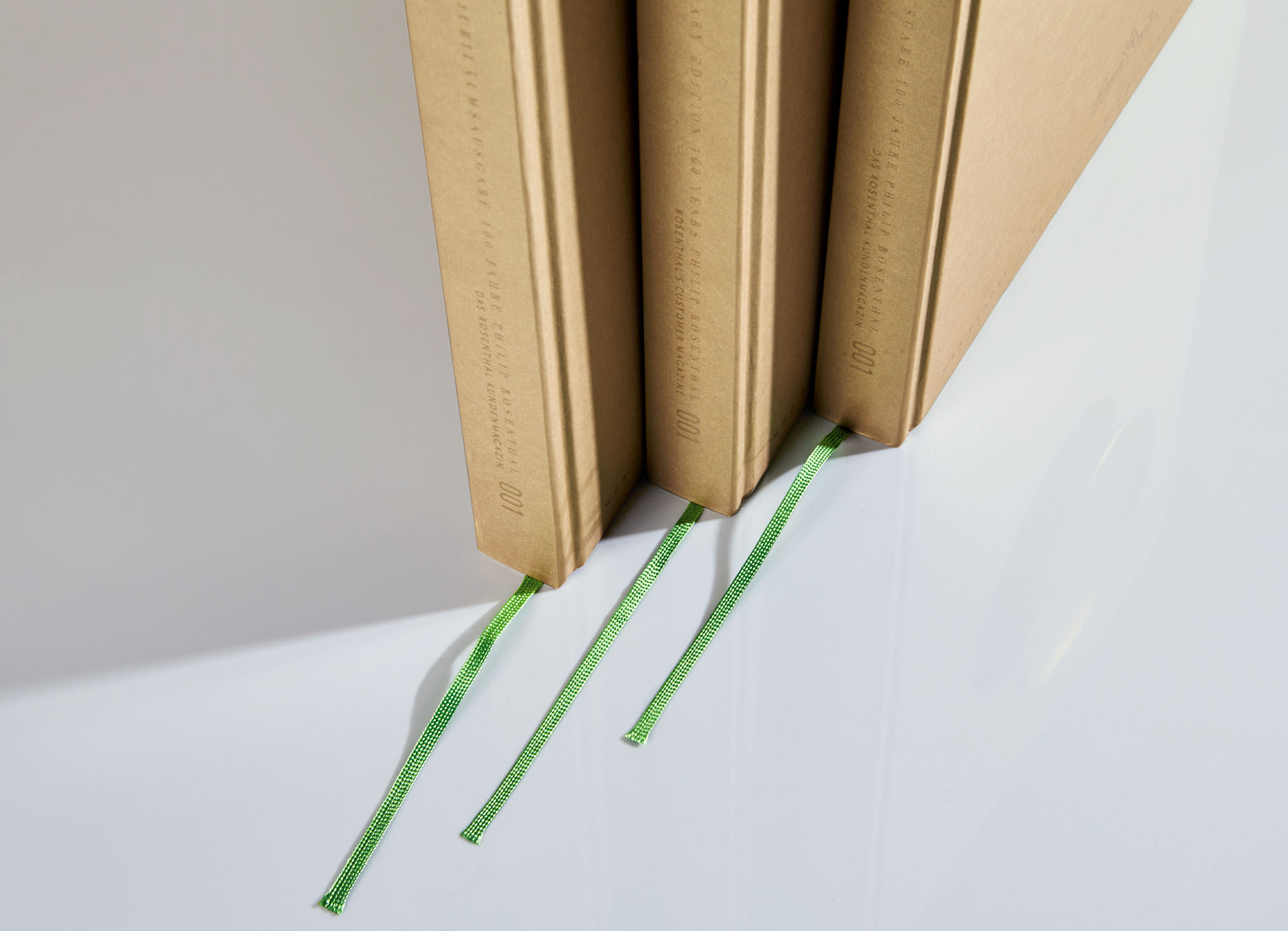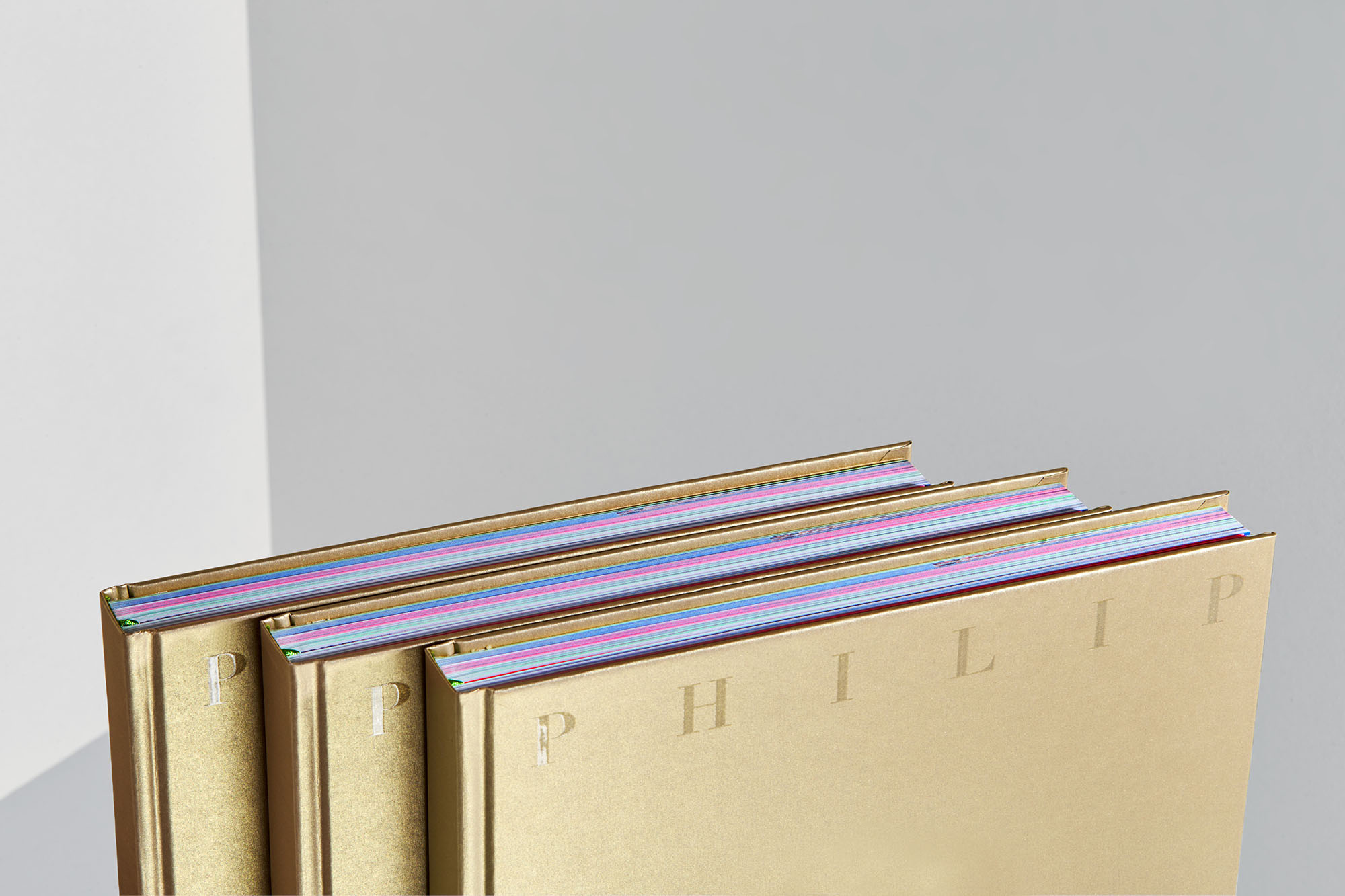 Rosenthal is a company rich in tradition, which has been synonymous with high-class living and dining culture products since 1879. Once a simple porcelain producer in Selb, it is now a world market leader that not only encompasses several leading brands (Versace, Sambonet, Thomas, Hutschenreuther) but also offers a staggering selection of originals.
In celebration of the 100 year jubilee of the entrepreneurial visionary Philip Rosenthal, MHDK was tasked with the design of an anniversary magazine, which was realized as an oversize hard cover book in a gold paper sleeve. In addition to three additional special colours, a vibrant Happy Birthday clacker and shortened pages, it features a multi-page picture-series shot by Berlin fashion photographer Joachim Baldauf that enriches the magazine's vivacity. A limited special-edition was adorned with a titanium-gold porcelain plate that seems to magically stick to the cover.
— Award
iF Award Gold, Red Dot Award Grand Prix (Best of the Best), German Design Award, Metapaper GOLD PRINTER of the year Award 2016 (2nd), Fedrigoni Top Award nominee
_watch video