Creative Spaces — smart design for a smart revolution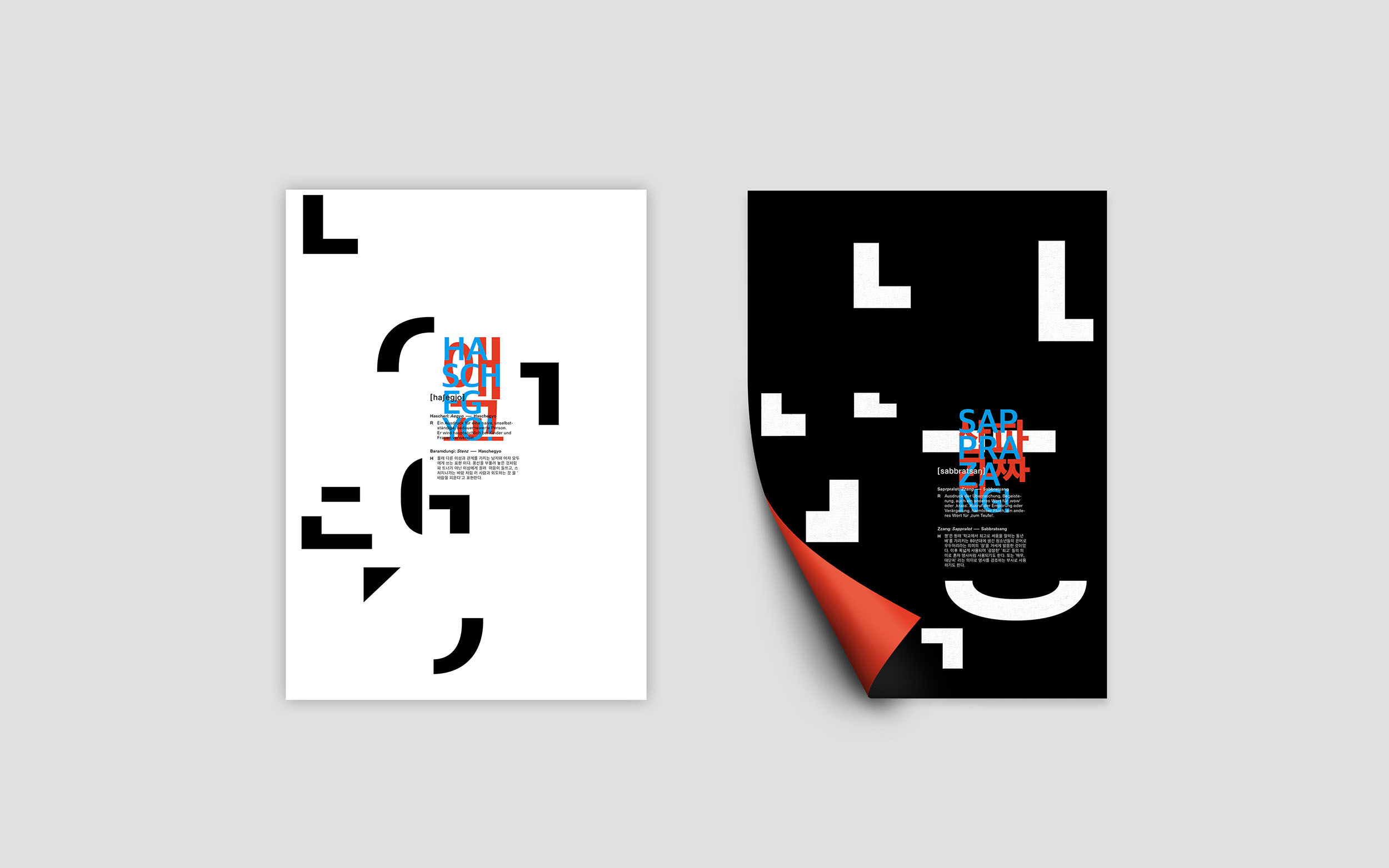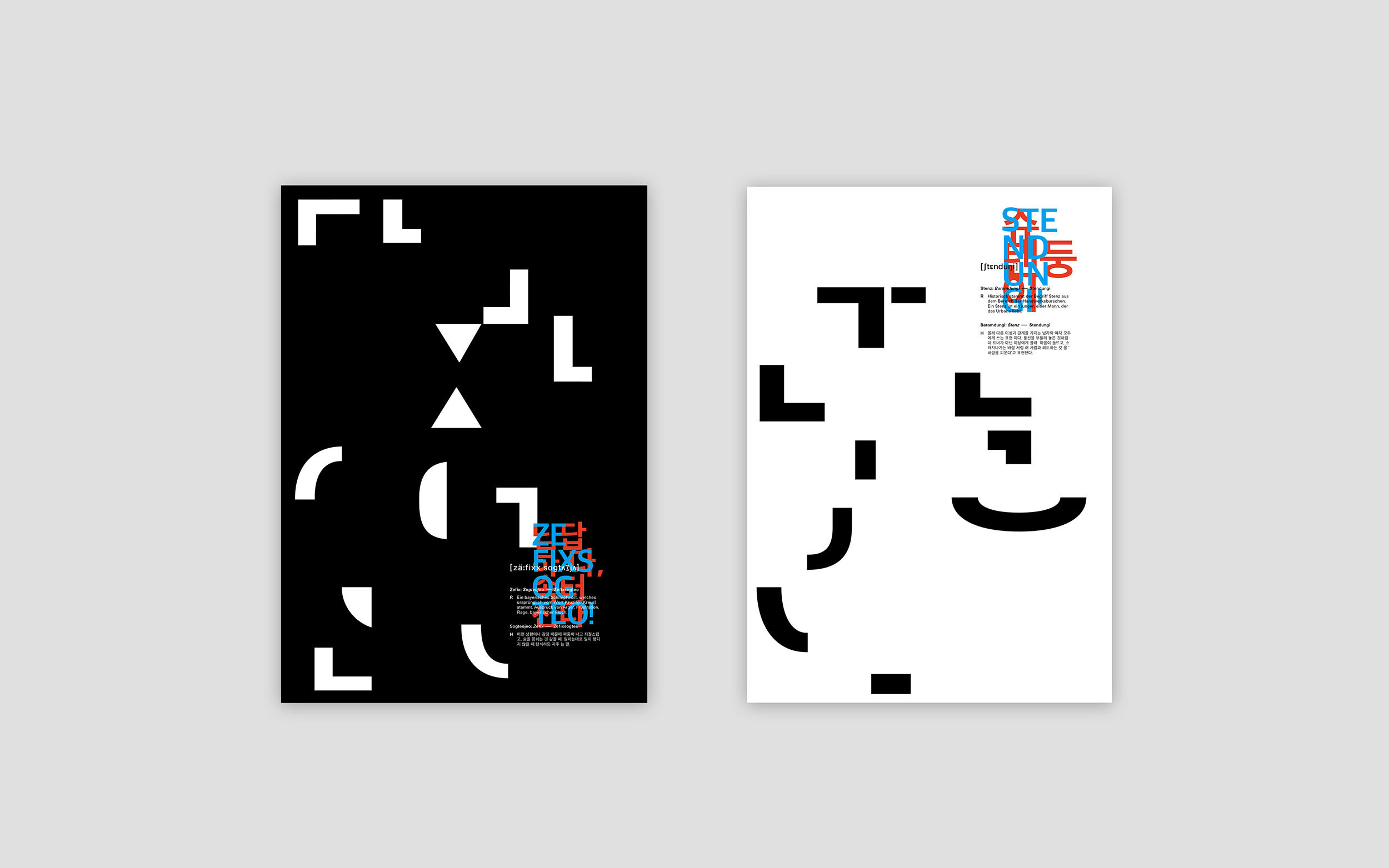 The Munich-based design studio Kochen and Partner continued the project Creative Spaces and lead it into its second round under the new motto "Smart design for a smart revolution". The idea was to bring together design studios, one from Munich and one from Seoul, who should work as partners on two poster designs and present them in an exhibition.
We were working together with studio BAF and made communication our main topic. We wanted to create both a new writing system as well as a new language which connect Munich and Seoul to make cultural exchange and understanding easier. The foundation for the new writing system grew out of the overlap of the two already existing ones – the Roman and Hangul. Whereas the new language is a playful combination of two words (one Korean, the other Bavarian) which signify two similar things but with a bit of local color in it. To show our different perspectives on each other's culture we decided to let the two posters face each other. A red transparent foil between them is a sort of filter that hides information or makes it visible.
animation: Florian Böck